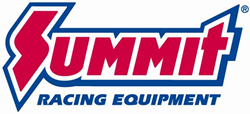 Tallmadge, OH (PRWEB) April 13, 2015
Driving enthusiasts are often forced to choose brake pads that offer a compromise between stopping power and street manners. StopTech Street Performance brake pads offer excellent stopping strength, without the drawbacks of dedicated race pads.
StopTech Street Performance brake pads are made with a para-aramid composite that offers consistent stopping power regardless of pad temperature. The innovative construction also improves high-temperature fade resistance. Each pad is scorched to raise initial cold-temperature effectiveness, which also makes it easier to bed-in the pads. The pads boast a friction material with a uniform density to create more reliable braking performance.
The pads are easy to live with, too. StopTech Street Performance brake pads promote a longer pad and rotor life. The para-aramid compound creates less brake dust, keeping wheels cleaner. Brake squeal is also significantly reduced, when compared to all-out performance pads.
Summit Racing offers over 325 applications for StopTech Street Performance brake pads, for both front and rear axle installations.
Summit Racing Equipment
http://www.SummitRacing.com
1-800-230-3030