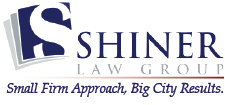 Shiner Law Group is happy to sponsor Buffalo Bash 2015 because we are passionate about helping our community whenever we can. - David I. Shiner
Boca Raton, Fla., April 3, 2015 (PRWEB) April 03, 2015
Shiner Law Group is pleased to announce it is a Premier Sponsor of Buffalo Bash 2015, a fundraising event featuring a Buffalo Wing competition, live music and more. Buffalo Bash takes place April 12, 2015 at Mizner Park Amphitheater in Boca Raton, from 1:00 p.m. to 5:00 p.m.
Buffalo Bash is presented by Alpha Xi Delta and Alpha Tau Omega to benefit Autism Speaks. Autism Speaks is a non-profit organization that funds research into the causes, treatment, prevention and a cure for autism, while raising awareness and advocating for the needs of individuals with autism and their families.
At Buffalo Bash, local restaurants will compete in the wing competition by preparing their take on this classic pub favorite. The public is invited to purchase tickets onsite to taste-test a variety of wings and vote on their favorites. In addition, the event will feature live music, speakers, vendor booths and a kids' zone play area.
"Shiner Law Group is happy to sponsor Buffalo Bash 2015 because we are passionate about helping our community whenever we can," said David I. Shiner. "Autism Speaks is a very worthy cause, and this fun family event will raise funds for important research, as well as awareness about the challenges faced by individuals with autism and their families."
For more information about Buffalo Bash 2015, go to the event Facebook page at https://www.facebook.com/atoaxidbuffalobash?fref=ts. Learn more about Autism Speaks at https://www.autismspeaks.org/.
About Shiner Law Group
Shiner Law Group specializes in civil litigation and trial work, with an emphasis on personal injury law and complex business litigation. The Boca Raton-based firm serves all of Florida, including Boca Raton, Boynton Beach, Delray Beach, Deerfield Beech, Lake Worth, West Palm Beach, Wellington and surrounding communities. Shiner Law Group attorneys are focused on helping each client find justice after car and motorcycle accidents, falls and other injury accidents. Confidential, free consultations are available by calling 561-368-3363. Learn more about Shiner Law Group at http://www.incourt.com.