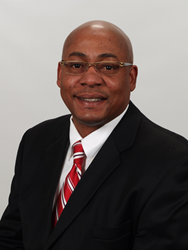 ST. LOUIS, Missouri (PRWEB) April 02, 2015
The National Blues Museum in St. Louis (NationalBluesMuseum.org), which began construction in late 2014, today named Dion Brown as its founding executive director effective June 1, 2015. Brown is currently executive director of the B.B. King Museum in Indianola, Mississippi.
Construction on the state-of-the-art museum and educational facility is underway and scheduled for completion in late 2015 and has the support of Blues icons and GRAMMY Award winners Buddy Guy, Robert Cray, Derek Trucks, and Jack White.
"We are thrilled to have Dion Brown as our founding executive director," said Rob Endicott, Chairman of The National Blues Museum board of directors. "As we prepare to open, we need a leader who has the vision and commitment to guide the National Blues Museum in fulfilling its mission to be the premier entertainment and educational resource focusing on the blues as the foundation of American music. The board has great confidence in Dion's leadership, as well as his rich and meaningful relationships with the blues community and music lovers worldwide."
Brown's background uniquely positions him to assume this role. Retired from the Air Force after more than 20 years of service, he comes to the National Blues Museum with over 30 years management experience. He presently leads the B.B. King Museum and Delta Interpretive Center. During his tenure at the B.B. King Museum, he managed the $15 million institution, ensuring its sustainability and expanding its reach through the creation of an endowment, award-winning educational programs, and marked growth attendance and contributions. Its visitors came to the center from every state and more than 30 countries. Prior to this role, Brown was the Chief Operating Officer at Exploration Place, a science and discovery center in Wichita, Kansas.
"It is a tremendous honor and privilege to be joining the National Blues Museum as its founding executive director," said Brown. "The board of directors and the community have done a lot of heavy lifting to get this project off the ground. Our obligation to this music, those who created it and those who will discover it is significant. I look forward to working closely with the St. Louis and international music community to make the National Blues Museum a global destination in an amazing city. I can't wait to lead it to great success. Let the good times roll!"
Upon completion in late 2015, the National Blues Museum will be approximately 23,000 square feet, including 15,000-square-feet of highly interactive technology and artifact-driven exhibits, a theatre, special event space and classrooms. Initial exhibits will include:

Blues History: tracing the Blues from its late 19th Century origins in the Delta to cities. Experience highlights will articulate differences between major Blues cities of the 1930s, '40s, and '50s and document the arrival of Blues rock in the 1960s, its arrival in Europe, and the expansion of Blues rock in America. Connections to other historical trends will be interwoven.
The Creation of Blues Lyrics and Chord Structures: demonstrates and teaches the intricacies of the Blues, enabling visitors to create their own songs. Whether an experienced musician or exploring the basics, visitors can create a recording, preserving and carrying forward the legacy of the Blues.
Blues Legends: those who significantly contributed to Blues history and its sounds will have their stories told through sophisticated multimedia.
An additional performance area will serve multiple purposes, providing classroom and private event space, and evening programs (screenings, readings, and intimate music performances). A temporary exhibit gallery will respond to visitors' curiosity on many levels, showcasing exhibits from collections of other institutions.
For more information about the National Blues Museum, visit NationalBluesMuseum.org or email info@NationalBluesMuseum.org.