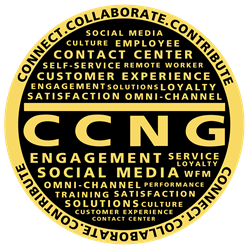 ... we share a mutual goal of helping member organizations improve their customer experiences ...
Fort Worth, TX (PRWEB) April 01, 2015
CCNG International, Inc. is pleased to announce Avtex, Sencomm, and LikeBillions as the newest industry organizations in the Corporate Member program. CCNG's Corporate Member program gives companies a pathway to involvement and engagement with CCNG members.
Avtex's mission is to help eliminate poor customer experiences. Whether a company needs help in developing strategy or identifying technology, Avtex has the expertise to integrate every point of interaction for a flawless omni-channel experience.
Bob Azman, Chief Experience Officer for Avtex offers, "Avtex is pleased to be partnering with CCNG as we share a mutual goal of helping member organizations improve their customer experiences through utilization of contact center best practices and enabling technologies."
Sencomm provides customized solutions for unique telecommunications needs. From the latest in call center equipment to the hottest Bluetooth® technology, Sencomm offers a wide variety of communications products.
"Sencommunications is proud to be celebrating its 26th year of business", says Bill Miller, VP of National Accounts for Sencomm. "We are excited to be a part of CCNG so we can continue to expand our knowledge and involvement in this dynamic industry."
LikeBillions is a pioneer of a revolutionary new technology called Web Voice Synchronization (WVS) that uses a simple phone call to synchronize between the browser of a website visitor and a company's CSR. The technology converts a static website into a platform for collaboration for in-bound contact center callers.
"We are excited about the opportunity to become part of the CCNG network" says Ami Moeded, CEO, LikeBillions. "Our revolutionary Web Voice Synchronization platform offers a seamless integration between a customer's digital and contact center experience, and we look forward to working with CCNG to help educate and evangelize our solution within the CCNG community."
"The new Corporate Membership program gives companies like Avtex, Sencomm, and LikeBillions another way to become involved in the CCNG Member Network", says Michelle Porterfield, Director of Marketing for CCNG. "We are always looking for new opportunities for our members to participate and share their knowledge and experience with one another, and the Corporate Membership program is a great way to do so. We look forward to the contribution these new corporate members will bring to future member discussions."
CCNG corporate members are engaged by providing web-based content, social media interactions, and by participating in regional events. For access to CCNG resources and to learn more about the companies involved with CCNG, please visit the CCNG web site.
CCNG International Inc.
Founded in 1992, CCNG International Inc.
CCNG is a member Professional Peer Network (PPN) for Contact Center and Customer Service Executives, Managers, and Leaders.
Within the CCNG Member Network, Contact Center and Customer Service Professionals:

Connect – interact and engage with your peers
Collaborate – discuss best practices and problem solve
Contribute – share your own experiences and expertise
All Call Center, Contact Center, Customer Care, Customer Service, and Customer Experience Professionals are invited to participate in the CCNG Member Network.
For more information about the CCNG Member Network, please visit CCNG.com, "Like" us on Facebook, and follow us on Twitter - @CCNGNetwork.
# # #