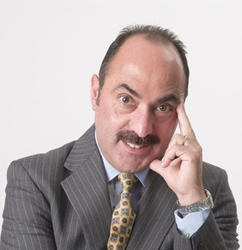 Ayub's innovative approach to channel marketing and his deep understanding of loyalty strategy in the channel space will ensure Perks accelerates our profile as an industry and thought leader. - Jeff Ford, Perks CEO
Little Rock, AR (PRWEB) April 06, 2015
Perks, a strategic partner to many of the world's leading vendors, today announced that Claudio Ayub is joining its executive team as Vice President and Chief Channel Strategist in the new Perks | Channel business unit. An industry catalyst, Ayub is joining Perks from Hawkeye, where he served as the agency's Chief Channel Strategist.
Known in the global marketing community as a thought leader in channel incentives & loyalty programs, Ayub will spearhead the growth of Perks | Channel's comprehensive Science of Motivation- a data driven approach to channel marketing service offerings, which helps clients engage with their indirect B2B channel and ensure partner and customer effectiveness.
Claudio will lead an expanded team of strategists, channel, and loyalty executives to fully realize the company's vision of leadership in the channel loyalty space. He will report to Jeff Ford, Chief Executive Officer and co-founder.
"I am delighted to have a dynamic powerhouse like Claudio joining our team," states Ford. "His innovative approach to channel marketing and his deep understanding of loyalty strategy in the channel space will ensure Perks accelerates our profile as an industry and thought leader." Ford adds that "His blend of strategic, channel and loyalty management skills will strengthen our ability to design, communicate, engage and operationalize our channel loyalty solution strategy. His hands-on experience driving significant business outcomes with mobile, cloud, and third platform technologies at great scale, will prove invaluable."
Ayub is equally excited to be on board:
"I am honored to be joining the Perks | Channel team. The company's solutions have an enormous potential to enable Cloud business model transformation at a time when partner loyalty is a premier business value. I'm looking forward to helping Perks clients understand and fully benefit from the company's channel loyalty vision."
Ayub brings over 20 years of global channel marketing experience to Perks and has developed and executed major go-to-market programs for a broad variety of vendors, including AMD, Bing, Cisco, Dell, EMC, IBM, Kaspersky, Lenovo, Microsoft, Motorola, Seagate, Symantec, and VMware among other F500 companies.
Perks | Channel is a leading incentive and loyalty marketing company that provides services and software to help our clients engage with their indirect channel and ensure channel partner and customer effectiveness. Our solutions empower leading global enterprises with the sales and marketing programs they need to produce a competitive advantage through their indirect sales channels. The available solution set encompasses the three most critical areas to optimize indirect channel performance: marketing enablement, incentive management, and global managed services. With a listing on the salesforce appexchange and a global user base exceeding 5 million users, Perks│Channel takes the guesswork out of channel incentives and loyalty programs.