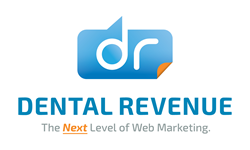 The Performance Program was specifically created to help dentists take better advantage of the Internet as an opportunity to generate revenue.
Baltimore, MD (PRWEB) April 03, 2015
"Over the past several years, we have had tremendous growth in the number of dental clients," said Brian Burns, President of Ads Next. "Creating the Dental Revenue brand will give us the ability to target that industry in a way that we can't do as a general marketing agency."
Overall, Ads Next corporate growth has been 300% since 2009. The company works with dentists from across the United States as well as Canada and Europe.
The Dental Revenue Performance Program was designed as an "all-in-one" solution to help dentists generate new revenue through internet marketing. The program includes a dental website, marketing services and lead coaching. The company's unique Reporting Dashboard aggregates key website performance metrics such as website traffic, top keywords, search engine rankings along with lead information including new patient phone calls and web form submissions.
Bill Mulcahy, Vice President of Marketing, explained that each part of the program is essential for helping dentists generate new patient revenue through online marketing.
"The Performance Program was specifically created to help dentists take better advantage of the Internet as an opportunity to generate revenue," said Mulcahy. "We have a unique process that delivers dental practices a steady stream of new patient leads that they then convert into new revenue."
Burns said Dental Revenue will make its first debut this May at the American Academy of Cosmetic Dentistry Scientific Session in San Francisco. The company will be exhibiting at the session as well as hosting a VIP event to benefit the AACD Charitable Foundation.
"AACD members are an ideal fit for our program. We work with many of them already. Dentists are always surprised to learn how much our team knows not just about marketing but about marketing a dental practice. We truly understand this industry," said Burns.
Ads Next was tapped to redesign the AACD website which will also debut at the Scientific Session. The academy's website serves more than 6,500 members.
"Launching the Dental Revenue division is a tremendous accomplishment. It's a goal that we've been working towards for the past few years. Clients who've been with Ads Next won't notice many changes - our staff is the same. We will be able to communicate more effectively to new clients that we are dental marketing specialists," Mulcahy said.
Visit the new Dental Revenue website at http://www.dentalrevenue.com. For more details about the Dental Revenue Performance Program call Bill Mulcahy at 410.960.5217 or email bmulcahy(at)dentalrevenue(dot)com
About Ads Next
Ads Next was founded by Brian Burns in 2008 to capitalize on the rapid transition from traditional media to online marketing and advertising strategies. By 2010, Burns and his team had developed a systematic marketing program to focus on the dental and media marketing niches. In 2015, Ads Next launched the Dental Revenue division, offering the Performance Program to dental practices around the world. The company is headquartered in Baltimore, Maryland at 3500 Boston Street in the old Broom Factory across from the newly developed Canton Crossing.