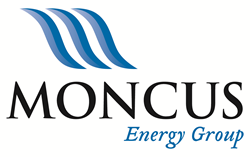 The Campaign for One Acadiana is by far one of the most exciting initiatives I've been involved in.
Lafayette, LA (PRWEB) April 02, 2015
James D. Moncus, CEO of Moncus Energy Group LLC, was appointed to the CEO Advisory Council for One Acadiana, formerly known as the Greater Lafayette Chamber of Commerce. One Acadiana's vision is to ensure that the region's business climate is one of the healthiest in the South.
CEOs appointed to the council will guide and prioritize the five-year initiatives of The Campaign for One Acadiana. Their engagement is strategically targeted to specific topics and initiatives where top leadership is vital. Members of the council hope to lead One Acadiana to becoming a national-caliber regional economic development organization.
"The Campaign for One Acadiana is by far one of the most exciting initiatives I've been involved in," said Moncus. The Campaign's intent is to manage Acadiana's present and long-term growth by retaining and growing current businesses. Another objective is to diversify the economic base of the region. "Obviously," said Moncus, "I'm very proud to be a part of this collaboration."
Moncus is heavily involved in the community of Acadiana. In 2008, he founded the James Devin Moncus Family Foundation. In its first year, the Foundation distributed $100,000 to education, healthcare, animal welfare and arts organizations. A November 2010 gift of $1.5 million to the Acadiana Center for the Arts performing arts theater is the largest gift in the organization's history and a testament to Moncus' strong support of the arts in Acadiana.
In 2011, Moncus purchased HLR Controls and the company was renamed Moncus Energy Group LLC. As CEO, he has provided critical function devices under the HLR Control product line, servicing the oil and gas industry. The company is headquartered in Lafayette, La. and is ISO 9001:2008 certified, an international standard issued to organizations with a quality management system.
###
Moncus Energy Group LLC provides pneumatic and hydraulic safety system controls to oil and gas industry professionals worldwide. These devices are designed and manufactured to enhance worker safety while also protecting equipment and the environment.