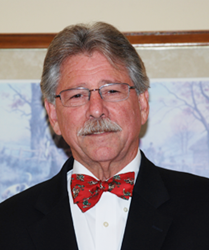 We started SafeMoney.com as a source for non-biased, updated information on hotbutton financial issues
Cherry Hill, NJ (PRWEB) April 02, 2015
When it comes to retirement planning, investors should understand the importance of income diversification. Today's financial landscape is muddled, and the stakes are high for people desiring strong retirement income security. Taking efforts toward income diversification can have a strong impact on a person's financial future, according to experienced, conservative wealth planner Greg Bodoh.
Bodoh has 39 years of experience and serves as president of Dominion Retirement Income Planning, a firm of dedicated professionals specializing in retirement income planning strategies. As Bodoh notes, if a person lives over 10 years in their retirement, they may be subject to a market correction – or a period of financial market downturn. In previous historical data, recovery sometimes has taken years to achieve. People with assets that are especially subject to market volatility may incur notable losses if their financial portfolio is not carefully diversified.
"It's advisable to diversify your sources of income as a hedge against unanticipated financial difficulties. Proper income diversification puts you in a better position to ride out those difficult times when they arise," commented Bodoh. "It's about maintaining a steady balance between return potential and risk in your different investments."
Bodoh is a "Safe Money Approved" advisor by Safe Money Resource, a small network of licensed, qualified financial planning specialists. When an advisor bears the distinction of being a "Safe Money Approved" advisor, it means they are recognized as a dependable, highly qualified professional who can be trusted for effective financial planning. Bodoh also has a strong reputation as a nationally-recognized speaker and investor advocate on important matters relating to retirement income planning.
With relationships with over 40 major insurance carriers, Safe Money Resource's network members can offer a wide, diverse product selection. They are independent advisors, meaning they are not tied to just one insurance company and its product offerings. On his website, Bodoh offers helpful, need-to-know information on income diversification, effective retirement planning strategies, and other timely issues. This content can be found at: http://www.DominionRetirement.com.
Along with connections to local financial experts, Safe Money Resource offers a complete, one-stop center for financial education at its website, SafeMoney.com. There, information seekers can find numerous articles and other resources on pressing financial topics of today. Areas of coverage include annuities, life insurance, estate planning basics, long-term care insurance, IRAs, Social Security, sound retirement planning principles, and more. For more information, investors are invited to visit: http://www.safemoney.com.
"We started SafeMoney.com as a source for non-biased, updated information on hotbutton financial issues. There's many helpful articles on there, including a free, complete guidebook on annuities and retirement planning," said Brent Meyer, President and co-founder of Safe Money Resource. "You can go onto SafeMoney.com and find local experts like Greg to arrange a consultation for your financial planning needs, too."
Meyer continued, "If you have any questions or need us to contact your advisor on your behalf for something, don't hesitate to contact us at 877.GROW.SAFE. Our team is here to help you achieve the lasting retirement security you need!"