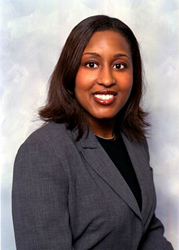 Beth is passionate about international education and an exceptional advocate for making the study abroad experience accessible to more students.
Portland, Maine (PRWEB) April 02, 2015
CIEE: Council on International Educational Exchange today announced Beth M. Evans as vice president of global enrollment management for Study Abroad.
In this newly created position, Evans will oversee global enrollment, including direct-to-student, and institutional relations for CIEE's more than 200 undergraduate study abroad programs. In addition, she will manage the awarding of CIEE's annual scholarship funds.
Evans brings more than 25 years of experience in enrollment management, financial aid management, international education, and strategic planning to CIEE. She holds professional affiliations with College Board, the National Association for College Admissions Counseling, and NAFSA: Association of International Educators. Most recently, Evans served as vice president of enrollment management at St. John's University, where she was responsible for graduate and undergraduate enrollment and managed an annual budget of $173 million, including more than $161 million in financial aid programs. Previously, she held executive positions in study abroad and admissions at New York University and Muhlenberg College. She holds a master's degree in public administration from New York University and a bachelor's degree in psychology and accounting from Muhlenberg College. Evans studied abroad in Seville, Spain, as an undergraduate.
"Beth is an exceptional advocate for making the study abroad experience accessible to more students," said David F. Fougere, executive vice president, Study Abroad at CIEE. "She is passionate about international education, brings high levels of energy to her work, and shares our dedication to exceeding expectations in every challenge."
The new position supports CIEE's commitment to Generation Study Abroad™, a national initiative to double the number of American students studying abroad to 600,000 by 2020. CIEE has pledged $20 million in scholarships and grants for American students, passports for 10,000 students to enable participation, and an annual grant to college faculty to support innovative approaches for custom study abroad programs.
CIEE: Council on International Educational Exchange
Founded in 1947, CIEE is the country's oldest and largest nonprofit study abroad and intercultural exchange organization, serving more than 300 U.S. colleges and universities, 1,000 U.S. high schools, and more than 35,000 international exchange students each year. CIEE operates 61 study centers in 43 countries, and sponsors international faculty training programs, teach abroad programs, and various specialty and custom programs for secondary, post-secondary, and international students. Visit http://www.ciee.org.