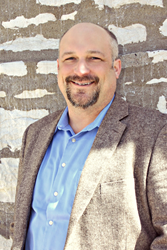 "We are assured that Bob will provide the team with the necessary tools to that will further guide the team's growth and development."
Lawrenceville, GA (PRWEB) April 02, 2015
Amware Fulfillment, LLC would like to welcome Bob Klunk as the Executive Vice President of Operations. In this role Bob will be responsible for overseeing all Amware Operations, as well as Information Technology/Parcel Services. As part of the management team, Bob will establish the company's operating process as well as build the overall operations organization based on the company's growth strategy.
Bob's has worked in the Manufacturing and Supply Chain industry in various positions including engineering and plant manager. He has been involved with the management of many well-known brands in the 3PL space, running operations and developing solutions. In his most recent experience, Bob served as the VP, Fulfillment Services for a major distribution company. His efforts yielded significant growth and expansion opportunities where he created and improved implementation processes. Prior to that, Bob spent 8 years at a leading logistics company as the VP of Global Supply Chain Solutions. His thought leadership in the area of Engineering and Operational Excellence resulted in increased productivity, cost reductions, as well as lean concept engineering practices.
Bob also brings a wealth of experience in Information Technology and has been tapped to lead the Technology Services team's strategic planning initiatives. "We are assured that Bob will provide the team with the necessary tools to that will further guide the team's growth and development."
About Amware Fulfillment, LLC
Amware is a provider of high-volume order fulfillment, parcel shipping, warehousing, returns handling, kitting and assembly, and labeling and packaging services for all sales channels, including e-commerce, retail, wholesale, and direct sales. The company's multi-location warehouse network provides 1-3 day delivery nationwide. Amware's e-commerce fulfillment services feature facility layout and design; pick, pack and ship; kitting, labeling and other value-added services; parcel freight management; inventory management; and returns management.