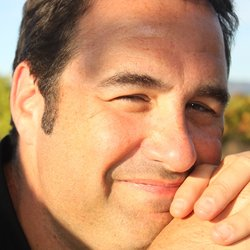 HOUSTON, TX. (PRWEB) April 02, 2015
The Law Offices of Stewart J. Guss have announced that Ms. Yakun (Marianne) Xu has been named the winner of the annual Stewart J. Guss college scholarship. Ms. Xu will be studying international human rights law in the fall of 2015.
The 2015 essay was a response to the question "what law would you change and why?" In Ms. Xu's thoughtful response, she indicated that she would change the laws that effectively prevent the free exercise of religion in China. Her essay pointed to the religious persecution of Christians as well as the way in which these laws cause issues larger societal issues and marginalize many people as major problems that need to be addressed.
The law firm is also deeply grateful to the three judges that helped evaluate the submissions. These individuals donated their time and expertise to help determine a winner. The judges were:

Kaiser Lashkari – Executive chef and owner of Himalaya Restaurant in Southwest Houston.
Tory Gattis – Entrepreneur, social systems architect, and author of the Houston Strategies blog.
Lily Jang – KHOU anchor and proud native Houstonian.
The firm is currently in the process of updating the scholarship page on its website. Information and details regarding the 2016 scholarship are expected to be posted soon, so all students should check to see how to they can apply for this exciting scholarship.
Houston personal injury attorney Stewart J. Guss has been practicing law in the state of Texas for twenty years. After graduating from Clear Lake High school in Houston, Mr. Guss attended the University of Texas for his undergraduate education. He then attended the University of Houston Bates College of Law and has been fighting for the rights of his injured Texans for the past two decades. Mr. Guss devotes a significant part of his practice to helping people who have been injured in preventable accidents. Among the kinds of cases Mr. Guss routinely handles include car accidents, truck accidents, bicycle accidents, pedestrian accidents, slip and fall cases, premises liability cases, gas and oilfield injuries, nursing home abuse, consumer and products liability cases, and DUI accidents. In 2013 and 2014, Houstonia magazine named Mr. Guss as a "top lawyer." He has recently been named as one of the "Nation's Top One Percent" of all attorneys by the National Association of Distinguished Counsel (NADC).
In addition to his work as an attorney and advocate for the injured, Mr. Guss also is an active member of the Houston community. He is an avid supporter of Reach Unlimited, Houston's largest provider of services to adults with developmental and intellectual disabilities. Additionally, Mr. Guss is a rider and active supporter of the MS-150, bicycle ride from Houston to Austin to help find a cure for Multiple Sclerosis. To schedule a free consultation with Mr. Guss, call his office at (713) 766-5883 or send him an email through the online contact form available here.
# # #
Contact:
Stewart J. Guss
12777 Jones Rd Suite 297
Houston, Texas
Phone: (713) 766-5883