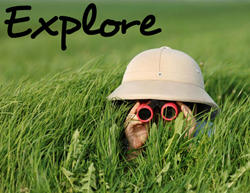 Toms River, New Jersey (PRWEB) April 01, 2015
Surf & Stream Campground welcomes subscribers to view the first edition of the New Jersey Explorer Series, featured in the April issue of the Surf Camp-Out News. Each month the campground will reveal a new explorer who has made their way through the Garden State. These informative articles will also identify historical landmarks and explain their significance. This series is intended to educate readers on the history of New Jersey and the people and places that are its roots.
The campground will also be promoting a live version of the New Jersey Explorer Series on select Thursdays throughout the summer for kids and adults to enjoy. Check the calendar of events on our website for an updated schedule.
About Surf and Stream Campground
Surf & Stream Campground is a family-friendly RV park located near all of the most popular beaches at the Jersey Shore. The campground includes a full-size swimming pool, picnic area, activities for all ages, weekend events and more. For more information about Surf & Stream Campground, visit their website at http://www.surfnstream.com or call 732.349.8919.