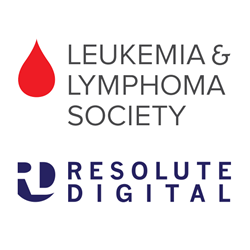 "Resolute Digital has continually impressed us with their application of analytical insights and their ability to help our brand navigate the complexities of today's ever-evolving digital landscape." - Nancy Hallberg, Chief Marketing Officer for LLS
New York, NY (PRWEB) April 08, 2015
The Leukemia & Lymphoma Society (LLS), the world's largest non profit health organization dedicated to blood cancer research, education and patient services, has selected Resolute Digital – a full service digital marketing agency and Google Analytics Premium partner - as its Digital Agency of Record.
What began with a small analytics project in 2011, has flourished into a larger partnership, with Resolute Digital overseeing the organization's digital marketing. In an effort to drive donations and increase brand awareness, Resolute Digital will spearhead integrated multi-platform marketing and communications campaigns, and manage all online media planning, buying, search engine marketing and analytics efforts.
"During the last four years, Resolute Digital has continually impressed us with their application of analytical insights and their ability to help our brand navigate the complexities of today's ever-evolving digital landscape," said Nancy Hallberg, Chief Marketing Officer for LLS. "Their digital and mobile efforts have been vital to our marketing performance, helping expand our impact and reach our growth goals."
Resolute Digital continues to deepen its digital capabilities, further expanding their experience within the nonprofit arena. "We're thrilled to further our partnership with such a great nonprofit," said Jarod Caporino, managing partner at Resolute Digital. "It's inspiring to know that our skillsets, and the application of our efforts, are helping to impact awareness and aiding in the generation of lifesaving breakthroughs."
About The Leukemia & Lymphoma Society:
The Leukemia & Lymphoma Society ® (LLS) is the world's largest voluntary health agency dedicated to blood cancer. The LLS mission: Cure leukemia, lymphoma, Hodgkin's disease and myeloma, and improve the quality of life of patients and their families. LLS funds lifesaving blood cancer research around the world, provides free information and support services, and is the voice for all blood cancer patients seeking access to quality, affordable, coordinated care.
Founded in 1949 and headquartered in White Plains, NY, LLS has chapters throughout the United States and Canada. To learn more, visit http://www.LLS.org. Patients should contact the Information Resource Center at (800) 955-4572, Monday through Friday, 9 a.m. to 9 p.m. ET.
About Resolute Digital:
Resolute Digital is a full service digital agency that provides cutting edge solutions across multiple digital services including: Website Design & Development, Mobile, Search Engine Marketing, Search Engine Optimization, and Website Analytics. An Analytics Premium Partner, Resolute Digital holds certifications in Google Analytics and AdWords, and is recognized by Google as one of the top Web Analytics Agencies.
Since opening, in 2008, Resolute has specialized in building proprietary tools and custom solutions enabling Advertisers to more intelligently engage their customers. Resolute Digital was named to the Inc. 5000 Fastest Growing Companies, for the second year in a row. At present, Resolute Digital has locations in New York City, and Santa Monica, California. For more information contact info(at)resolute(dot)com