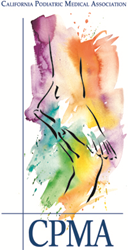 Your feet shouldn't hurt
Sacramento, CA (PRWEB) April 07, 2015
Research is increasingly showing that being physically active provides a host of health benefits, including helping to control blood pressure and blood sugar, as well as lowering bad cholesterol while increasing good cholesterol. It lowers the risk of heart attacks and stroke, developing type 2 diabetes and some types of cancer, helps control weight, improves bone and joint health, builds stronger muscles, and is beneficial for enhancing sleep, reducing stress and improving emotional outlook.1 However, exercising in the wrong footwear can cause more harm than good, especially because foot health is integral to overall well-being.
"Keeping your feet healthy is only part of preventing foot problems," said California Podiatric Medical Association President-Elect Ami Sheth, DPM, a podiatric physician and surgeon in Los Gatos in the heart of California's Silicon Valley. "Our feet have a pretty rough go of it; they carry us the equivalent of five times around the earth in an average lifetime, yet we give them far less attention than they deserve and rarely do we wear the best shoes for our feet and for the various activities they are engaged in.
"It is essential that you wear well-fitting shoes with plenty of support. This is especially true when exercising or engaging in sports. Whether you are a professional athlete or a weekend warrior, the demands made on your feet and lower extremities can lead to a range of injuries, including blisters, sprains, tendonitis, torn ligaments, fractures, and a variety of other joint or muscle problems, so selecting the proper footwear and fit is vital in helping to prevent lower extremity injuries," says Dr. Sheth.
According to studies by the American Academy of Orthopaedic Surgeons (AAOS), 25 percent of athletic injuries were foot and ankle-related. Up to 35 percent of time lost to injury in running and jumping sports were because of ankle injuries. Certain sports, including football, basketball, soccer, running, and dancing trigger more foot and ankle injuries because the feet are the points of contact.2
CPMA offers the following tips on how to avoid foot and ankle injuries while exercising or playing sports:

"First, before beginning any exercise regime or sports program, see your doctor to make sure that you are healthy enough to begin an exercise program.
Warm up with 5 to 10 minutes of low impact activity like walking. After warming up do some gentle stretching - no bouncing or straining, and don't forget your feet.
Avoid running or stepping on uneven surfaces, which can lead to trips, falls and injury.
Before buying new shoes check the wear patterns on an old pair. Are they more worn on the inside or outside? People whose feet pronate (overly roll inward) or supinate (overly roll outward) or who have low arches should choose shoes that provide additional support in front of the shoe and under the arch. The heel and heel counter (back of the shoe) should be very stable. Those with a stiffer foot or high arch should choose shoes with more cushion and a softer platform. See a podiatric physician to help determine the right shoe for your individual foot type.
Shop for athletic shoes at a store that specializes in athletic footwear and get professional help with fitting. Shop toward the end of the day, when feet are at their largest due to normal daily swelling. Bring along a pair of the type of socks to be worn with the shoes. If you wear orthotics, bring those along as well. Try on both shoes and walk around the store. Take your time. Remember, properly fitted shoes do not need a "break-in" period to be comfortable.
Finally, ditch the "no pain, no gain' mentality. If you experience pain while engaging in any activity stop immediately. If pain persists even after you stop your workout, see a podiatric physician. Remember your feet shouldn't hurt!"
"It is also important to replace athletic shoes in a timely fashion," noted Dr. Sheth. "Once you find a comfortable pair of shoes that support your feet properly, it can be hard to part with them. While all shoes have a limited lifespan, athletic shoes with all the paces they're put through wear out rather quickly. Just when athletic shoes should be replaced depends upon the amount of usage, signs of wear-and-tear, as well as the age of the shoe. A general rule-of-thumb would be to replace athletic footwear after 350 to 500 miles, or about every 3 to 5 months."
Athletic foot injuries can be difficult to properly diagnose and treat. Bearing the weight of the entire body, the foot is under tremendous stress. In many sports, the foot absorbs tremendous shearing and loading forces. A 10 mile run will put the foot and ankle under a force of three to four times a person's body's weight.3 Other sports that require running, jumping, quick starts and stops and turns places even greater pressure on the foot and ankle. To learn more about how to Play It Safe in preventing foot and ankle injuries go to CalPMA.org
Specializing in the treatment of the foot and ankle, podiatric physicians are recognized experts in the diagnosis and treatment of injuries, diseases and deformities of the foot and ankle. To find a licensed podiatric physician nearby visit CalPMA.org.
Founded in 1912, the California Podiatric Medical Association (CPMA) is the leading and recognized professional organization for doctors of podiatric medicine (DPMs). DPMs are podiatric physicians and surgeons, also known as podiatrists, qualified by their education, training and experience to diagnose and treat conditions affecting the foot, ankle and structures of the leg.
1 The Deadliest Sin, Harvard Magazine
Survival of the fittest to staying fit just to survive: scientists probe the benefits of exercise — and the dangers of sloth.
http://harvardmagazine.com/2004/03/the-power-of-exercise
2 Foot and Ankle Injuries in Athletes, Midwest Orthopedics at Rush
http://www.rushortho.com/athletes-foot-ankle-injuries.cfm
3 Running and Your Feet, American Academy of Podiatric Sports Medicine
http://www.aapsm.org/running.html
Foot Pain In-Depth Report; New York Times
http://www.nytimes.com/health/guides/symptoms/foot-pain/print.html