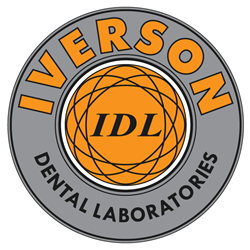 Riverside, CA (PRWEB) April 02, 2015
Recent advancements in the dental field have expanded the types of veneers offered to dental patients. Many types now require no preparation to the natural tooth and color matching is easier than ever before. With the translucency of recent veneer ceramics, visible tooth surfaces receive an optimized natural look.Their new range of advanced ceramics for veneer manufacturing include IPS e.max® Lithium Disilicate, Full Contour Zirconia, Porcelain Fused to Zirconia and Hybrid Nano Ceramic.
A major benefit to modern dental veneers is the procedure requires less removing and shaping of the healthy tooth structure. This benefit helps shape the esthetic quality of the tooth because the ceramic veneer is laid over the natural tooth, giving it a translucent and natural appearance. Previous dental veneers often require much preparation to the tooth and were not as consistent in color matching as they are in modern dentistry. Not only do modern dental veneers improve the appearance of teeth but they also improve the strength and function of them by requiring a less invasive dental procedure, compared to dental crowns that require more removal of the tooth structure.
Shedding light on how modern veneers has improved from past veneer materials, Iverson's certified lab technician states,"Color matching is easier than ever before.Modern dental veneers are very difficult to stain, making them ideal for a desirable bright smile. Some ceramic materials such as full contour Zirconia is virtually unbreakable and can even with stand any damage after a strike from a hammer. Our modern veneers provide a natural, beautiful smile that is durable and will last for years to come."
Click here to learn more about dental veneers by IversonDental-Labs.com.
Talking specifically about IPS e.max, the lab tech continued to elaborate, "e.max veneers provide superior aesthetics compared to previous veneer materials. Part of the beauty of e.max veneers is the translucency of the material. This gives a more natural appearance to the tooth. The thin layers are perfect for patients because little to no preparation is needed on the natural tooth. Many dentists consider products such as e.max veneers are more beneficial because they reduce the risk of root canal therapy."
Dentists and their patients who seek highlyesthetic and durable quality from their dental restorations are finding their expectations are exceeded by Iverson's customized dental prosthetics. Iverson's dental bridges, dental crowns, dental veneers and many other prosthetics are manufactured at a faster rate and find a reduction of material and labor costsby utilizing the latest in digital dentistry.
About the Company
IversonDental-Labs.com is a leading-edge dental lab that utilizes modern dental technology and solutions to produce superior dental restorations. As a full service dental laboratory, they specialize in all ceramic restorations, dental implants, and treatment planning. The lab also offers various patient acquisition services to increase leads and sales for dental practices.
To learn more, visit http://www.iversondental-labs.com.
###