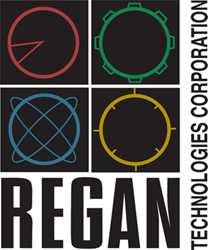 We've been working with other parts of the federal government for a few years now but nothing of this magnitude. It's very exciting.
Wallingford, Connecticut (PRWEB) April 02, 2015
Regan Technologies Corporation, a technology infrastructure solutions company based in Wallingford, announced today it was awarded a Solutions for Enterprise-Wide Procurement (SEWP) V contract by NASA. Through these new contracts, Regan Technologies will provide storage technology from a large variety of vendors to federal agencies.
The effective ordering period for the new SEWP V awards is anticipated to begin on May 1st. The contract will have a 10-year effective ordering period, including a five-year base period from May 1 to April 30, 2020, and one five-year option to extend the period of performance through April 30, 2025. The contract is firm-fixed, indefinite delivery/indefinite quantity, with a $25 minimum per order of supplies or services, and a contract maximum of $20 billion. The company won the award under Category B, Group B, Mass Storage Devices, a set aside for companies designated as a Service Disabled Veteran Owned Small Business (SDVOSB). The company has held the designation from the Veterans Association since 2012.
"This is a tremendous opportunity for us", says Christopher Regan, CEO. "We've been working with other parts of the federal government for a few years now but nothing of this magnitude. It's very exciting." With the contract comes a lot of responsibility and growth potential. "We anticipate a very rapid expansion of staffing and resources. We had already been working with some state staffing programs on other projects and anticipate working with them further to help with the staffing needs."
About SEWP
Solutions for Enterprise-Wide Procurement (SEWP, pronounced soup), is a multi-award Government-Wide Acquisition Contract (GWAC) vehicle focused on IT products and product based services. SEWP V contracts streamline the process of providing federal agencies with state-of-the-art tablets, desktops and servers; IT peripherals; network equipment; storage systems; security tools; software products; cloud-based services; video conferencing systems, and other IT and audio-visual products; as well as related services such as installation, training and maintenance. All federal agencies and their contractors can place orders through this GWAC. NASA's Goddard Space Flight Center in Greenbelt, Maryland, procures and manages the SEWP V effort. For more information, please go to https://www.sewp.nasa.gov/sewpv.
About Regan Technologies
Regan Technologies is an infrastructure solutions provider servicing the northeast region for the past 18 years. They have formed strategic partnerships with industry leading manufacturers to bring the most advanced technology to their clients. They bring decades of experience in the datacenter to provide cost efficient and high-performing solutions. They have a clear understanding of how technology can drive businesses forward, increase company performance, and provide a competitive advantage. For more information about Regan Technologies, visit http://www.regantech.com.