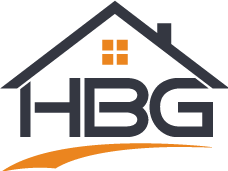 "We are excited to return our full focus to our remodeling franchise brands Re-Bath® and 5 Day Kitchens℠" CEO, Brad Hillier
Tempe, Ariz. (PRWEB) April 02, 2015
Home Brands Group™, parent company to national franchise brands Re-Bath®, 5 Day Kitchens℠ and bluefrog Plumbing & Drain® today announced changes to its leadership team and organizational structure.
Brad Hillier, former CFO/COO of Home Brands Group has been named CEO of Home Brands Group succeeding Mark Dawson. Marty Rasmussen has been appointed President of the Re-Bath® and 5 Day Kitchens℠ franchise brands.
In conjunction with these changes Mark Dawson and a group of private investors have purchased bluefrog Plumbing + Drain® from Home Brands Group™.
"The sale of bluefrog Plumbing + Drain® was a strategic move that benefits all parties," said Hillier. "We are excited to return our full focus to our remodeling franchise brands Re-Bath® and 5 Day Kitchens℠ and we look forward to growing those businesses in partnership with our franchisees."
About Re-Bath®
Founded in 1979, Re-Bath® is the nation's premier full bathroom remodeling company, with hundreds of franchise locations worldwide. From simple bathtub replacements to full bathroom redesigns, Re-Bath® makes bathroom remodeling stress-free, convenient and affordable, all with professional, friendly installation by factory-trained installers. Re-Bath® manufactures its own exclusive line of products in Tempe, Ariz., and offers the best national brands. To schedule a free in-home consultation, visit rebath.com or call 1-800-BATHTUB.
About 5 Day Kitchens℠
5 Day Kitchens℠ offers customers fast, affordable and high-quality kitchen remodeling with an exclusive kitchen design and installation system. Find a 5 Day Kitchens℠ location near you to schedule a free, in-showroom consultation at fivedaykitchens.com or 1-855-5-DAY-KITCHENS.
For more information on this subject, please contact Home Brands Group™ Marketing Communications Coordinator Holly Fogle at hfogle(at)homebrandsgroup(dot)com or 480-754-8942.
# # #