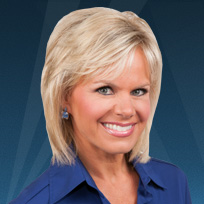 The funds we raise during the Gala are for critically-needed research.
Greenwich, CT (PRWEB) April 02, 2015
Lyme Research Alliance and Tick-Borne Disease Alliance's annual "Time for Lyme" Gala is just days away and promises to be an exciting night with celebrities, esteemed scientists and community leaders in attendance. The Gala will be held Saturday, April 11 at the Hyatt Regency Greenwich in Old Greenwich, CT.
As previously announced, Gretchen Carlson, anchor and host of the Fox News program "The Real Story with Gretchen Carlson," will again serve as Mistress of Ceremonies. Carlson, a Greenwich, CT resident, has been personally affected by Lyme disease.
The evening's honorees include John N. Aucott, M.D., past president and founder of the Lyme Disease Research Foundation in Lutherville, MD and Principal investigator of a landmark series of Lyme studies done in collaboration with scientists at Johns Hopkins University School of Medicine. A renowned scientist, Dr. Aucott will receive the Lauren F. Brooks Hope Award which honors those who are making strides in research and treatment in the pursuit of a Lyme disease cure.
In addition, New York Times bestselling author Jane Green will receive the Star Light Award, created to honor individuals who have lent their voices to the fight against Lyme disease. Like many Lyme patients, Green struggled for more than two years before she was properly diagnosed. At one point during that period, the Westport resident was told she had bi-polar disorder; at another, her complaints of extreme fatigue and weakness were dismissed by her doctor.
Honorary Event Chairs supporting this year's Gala include Jane Alexander, Andy Cohen, Elena Delle Donne, Donna deVarona, Dr. Bill Evans, Debbie Gibson, Ally Hilfiger, Joanna Kerns, Karen Peetz, Tom Seaver, Amy Tan, Heather Thomson and Bobby Valentine.
The black-tie optional event has become known for its spirited auction to help the "Fund a Cure" initiative. The silent auction is also online—for those who can not attend—at ibidmobile.net/lyme/auction—with an incredible array of once-in-a-lifetime experiences, vacation packages and luxurious gifts.
Among the items are a two-week stay in a WIMCO Villas two-bedroom suite in St. Barths, two tickets to the celebrated Victoria's Secret Fashion Show, two tickets for a "Taste of the Track" experience at the Monticello Motor Club, and two tickets to Broadway's "Heidi Chronicles" plus an exclusive backstage visit. Bravo TV's Cohen contributed two tickets to his "Watch What Happens Live" show, while baseball great Seaver has donated a magnum of fine wine from his Napa Valley vineyard.
"The funds we raise during the Gala are critical," said Gala Co-Chair Amy Marisa Balducci. "They allow us to fund the scientists working on cutting-edge research to develop a reliable diagnostic test and, ultimately, find a cure for this terrible disease," she added. "More than $1 million was raised at last year's Gala and we aim to challenge that number this year!" 
The Gala will be held Saturday, April 11, from 6:30 p.m. to midnight at the Hyatt Regency Greenwich in Old Greenwich, CT. It features a cocktail reception, dinner, dancing and a live and silent auction. This year's event will also celebrate the merger of LRA and TBDA. The merger forms the leading tick-borne disease organization in the nation, allowing for greater resources to be applied to research on urgently needed improvements in diagnostics and treatments, while maintaining education programs for the general public and physicians.
TICKET INFORMATION
Tickets for the event can still be purchased by email at LymeResearchAlliance.org or by calling 203-969-1333.
###