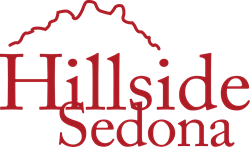 Sedona is a true oasis, a vacationer's paradise in the the middle of the Arizona desert
Sedona, AZ (PRWEB) April 02, 2015
Hillside Sedona and its' retailers are excited to share in the news of world-renowned Sedona, AZ being named a Top Destination for travelers.
TripAdvisor highlights Bell Rock and Oak Creek Canyon as great hiking spots and the dramatic architecture of the Chapel of the Holy Cross is a must see. "Sedona is a true oasis, a vacationer's paradise in the middle of the Arizona desert,'' TripAdvisor said.
This year's list of top U.S. destinations include New York City, Chicago, Charleston, S.C., Las Vegas and Seattle.
Hillside Sedona offers shopping, restaurants and galleries, in addition to one of the most magnificent views behind the center. Unique galleries including The Art of Dr. Suess – only one of two in the state of Arizona, the well-known James Ratliff Gallery, local favorite Javelina Cantina Mexican Restaurant, A Step Up shoe store, a wedding and event venue - The Bridge at Hillside and over 13 other unique boutiques, restaurant, pub and art galleries.
About Hillside Sedona:
In 1986, Shirley Caris developed Hillside Sedona, bringing to it the spirit of nature, artistic qualities and the essence of the town she now called home. An upscale retail shopping center, Hillside Sedona is home to fine art galleries, unique boutiques, a variety of restaurants, locally owned shops and the event venue, The Bridge at Hillside. The popular Northern Arizona destination is filled with sites and attractions that are sources of inspiration to many. In a setting with a view of the Red Rocks that surround the property, Hillside Sedona also is a perfect destination location for photography. http://www.HillsideSedona.net
XXX
Media contact:
Christine Holtz
Phoenix Marketing Associates
602-282-0202