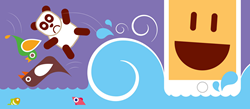 This algorithm update could leave search rankings across the world in a state of flux, so don't leave anything to chance
Cheshire, UK. (PRWEB UK) 4 April 2015
Google has announced that mobile-friendliness will be a far more influential ranking factor than ever when it rolls out its latest algorithm update worldwide on the 21st April 2015.
Google has developed a handy mobile-friendly test tool that webmasters can use to assess their sites' responsiveness; while Click Consult is offering in-depth analysis on how the update will affect businesses and how they can bring their websites in line with the update.
Click Consult's founder and CEO, Matt Bullas, says:
"The mobile friendliness of your website has never been more crucial to your organic search visibility. Although responsiveness is already a ranking factor, it's going to take up a far larger percentage of Google's overall calculations from the 21st April onwards.
"This algorithm update could leave search rankings across the world in a state of flux, so don't leave anything to chance.
"At Click, we're experts with a huge amount of experience in creating and implementing mobile SEO strategies. Contact us today and we can discuss with you the likely impact of Google's next update on your business and the various options for improving your site's mobile-friendly status."