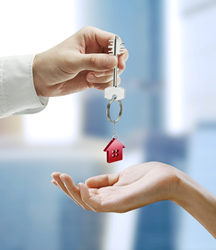 While homeowners may have a place to move into once they sell their old homes, there are also some cons to having two houses to manage
Chicago, IL (PRWEB) April 02, 2015
Current homeowners often have unique challenges when buying a new home compared to first-time home buyers. Not only do current homeowners have to look for new homes, but they also have to sell their old ones. The Federal Savings Bank suggests that before anyone goes house hunting, homeowners should consider whether they should sell their old homes before buying a new one or vice versa.
The following are helpful tips to use when deciding on a new home purchase before a selling a current property:
Consider Moving Only Once
If homeowners sell their homes first before buying a new home, they may have to move to a temporary place before heading to their permanent houses. This not only results in twice the hassle, but also they may have to spend more money on boxes, moving trucks and labor to move multiple times. Moving directly into their new home could prevent paying these costs, allowing them to put this money into new decor or future home improvements.
Know That There Are Limited Options
When homeowners find the perfect new home, they should jump at the opportunity as soon as they know they want to put an offer on it. Market conditions may determine whether buyers decide to buy a home before they sell. Homeowners should think about whether they should contact sellers before homes are taken off the market, especially if these houses are located in good school districts or have other features attractive to several buyers.
Remember The Risk Of Duel Payments
While homeowners may have a place to move into once they sell their old homes, there are also some cons to having two houses to manage. Since homeowners purchase a new home before officially leaving their previous ones, they will also have to pay two mortgages until they sell their first homes.
For more information about mortgages for a new home purchase, contact The Federal Savings Bank, a veteran owned bank.