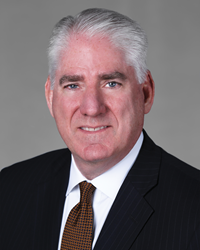 (PRWEB) April 06, 2015
Cherry Bekaert LLP ("the Firm") is pleased to welcome Mark Giallonardo as a Tax Principal in the Firm's Coral Gables office.
In this capacity within the Firm's South Florida practice, Giallonardo will provide expertise in the areas of entity structuring; accounting method changes; and planning for partnerships, S corporations and their owners. Knowledgeable on tax strategies for pass-thru entities, various accounting methods, Internal Revenue Service ("IRS") controversies and net investment income tax for real estate owners, he will focus on clients within the manufacturing, distribution, real estate and construction industries.
As a complement to being a Tax Principal, Giallonardo will also serve as Cherry Bekaert's Florida Regional Tax Leader, helping manage and guide the Tax service line for the Firm's offices throughout the state. He will also work closely with the Firm's Florida professionals in developing tax minimization and problem resolution strategies for clients.
"Mark's ability to provide first-rate tax strategies and guidance has made him a trusted advisor within the Florida business community," noted David W. Appel, Managing Partner of Cherry Bekaert's South Florida practice. "Furthermore, his expertise with internal tax training initiatives will be paramount to the ongoing growth of the Firm's South Florida practice, especially among the professionals in our Florida Tax service line."
With over 25 years of experience, Giallonardo has represented numerous businesses and individuals before the IRS and state appellate review boards. A frequent lecturer on tax matters, he has presented for the Southwest Florida Chapter of the Florida Institute of Certified Public Accountants and the Florida Gulf Coast University Annual Accounting and Tax Conference. Giallonardo is also member of the Pennsylvania Bar Association, and maintains associate memberships with the Dade County Bar Association, Broward County Bar Association and Collier County Bar Association.
Receiving a Bachelor of Science degree in Mathematics, Giallonardo is a graduate of Westminster College. He later earned his Juris Doctorate designation from the Duquesne University School of Law, and L.L.M. in Taxation from the Villanova University School of Law. Additionally, Giallonardo was an adjunct professor of Taxation at the University of Pittsburgh School of Law, and Duquesne University Graduate School of Business.
About Cherry Bekaert LLP
As a nationally recognized, growth-oriented firm, Cherry Bekaert has the resources to take your business as far as you want to go. The Firm's industry specialists already know your marketplace, so they can help you make the most of emerging opportunities while minimizing compliance headaches. With their down-to-earth style and wealth of practical advice, you will find Cherry Bekaert an indispensable part of your team.
Ranked among the largest accounting firms in the country, Cherry Bekaert specializes in offering solutions that impact their clients' ability to grow. For more than 65 years, global corporations, private businesses, government entities, nonprofits, emerging firms and successful individuals have relied on Cherry Bekaert to guide them forward as their growth partner.
Cherry Bekaert LLP is an independent member of Baker Tilly International. Baker Tilly International is the world's 8th largest accountancy and business advisory network by combined fee income of its independent members. Baker Tilly International member firms specialize in providing accountancy and business advisory services to entrepreneurial, growing businesses and mid-market listed corporates worldwide. | cbh.com