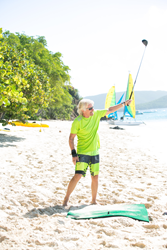 Play the "Necker Nine" golf challenges.
Alpharetta, Georgia (PRWEB) April 06, 2015
The 1st Annual Necker Open Pro-Am Golf event (http://www.neckeropen.com) is the sister event of the Necker Cup Tennis Pro-Am (http://www.neckercup.com) which is in its fourth year, and is organized by Premier Tennis. Over the past three years, the Necker Cup Pro-Am Tennis event has raised over $2,500,000 for worthy causes and has featured top players including Rafael Nadal, Novak Djokovic and many other tennis greats.
About the 2015 Necker Open Pro-Am – August 27 - September 1
The Necker Open is a fun and spirited Pro-Am golf event held at Sea Island Golf Club and Richard Branson's private island and home, Necker. Guests will have the opportunity to be paired with four golf legends including, Greg Norman, all competing for the Necker Open trophy.
This year's Necker Open takes place from August 27th - September 1st. The fun will begin at Sea Island, Georgia, with guests enjoying 36 holes of golf, playing nine holes with each legend. Following two nights at Sea Island, guests will be flown privately to Necker Island, where they will enjoy an all-inclusive three-night/four-day stay. Like the Necker Cup, once at Necker Island, Sir Richard Branson will be in attendance and will oversee some of the island activities including paddle boarding, kite boarding, sailing, snorkeling and tennis. We have also created the "Necker 9," some of the world's most fun golf challenges, so be prepared! On the evening of August 27th, guests will also enjoy the Charity Dinner & Auction at Sea Island.
Space is limited for amateurs of all levels to book an all-inclusive team package to participate in world's most exclusive and fun golf Pro-Am. Reserve your team spot today for $80,000 by calling 877.634.6080.
A portion of event profits and 100% of all live and silent auction proceeds will go to Virgin Unite, The Greg Norman Foundation, the National Tennis Foundation, and other players' charities.
About The 2015 Necker Open Qualifier- August 25 - August 28
The Necker Open Qualifier, a Two-Person Shamble tournament, will be held August 25 – 28th at Sea Island, Georgia, as well. This all-inclusive package gives guests the opportunity to win an $80,000 spot in the Necker Open.
The format for the Qualifier will be a two-person handicapped Shamble. Teams will select the best tee shot, with each player then playing their own ball in. Each golfer must have a certified handicap / GHIN number. Organizers will use 80% of handicap, and two-player teams must have a 12-stroke or lower delta between their official handicaps.
The top three finishers in the Qualifier receive tickets into the Grand Prize Raffle, which makes them eligible for the Grand Prize: a spot in the 2015 Necker Open Pro-Am and trip to Necker Island, which begins immediately after the Qualifier.

1st place team = 10 Grand Prize Raffle Tickets
2nd place team = 5 Grand Prize Raffle Tickets
3rd place team = 2 Grand Prize Raffle Tickets
4th place team = 1 Grand Prize Raffle Ticket (Reverse Lottery)
5th place team = 1 Grand Prize Raffle Ticket (Reverse Lottery)
Each participant who plays the Qualifier gets a Reverse Raffle ticket. The final two winners of the Reverse Raffle, and their teammate, will earn a team ticket into the Grand Prize Raffle. Additional Reverse Raffle tickets can be purchased for $500 per ticket, with 100 percent of proceeds benefiting the designated charities.
This 36-hole handicapped qualifier is open to both men and women. In addition, all Qualifier guests will enjoy the Charity Dinner & Auction with Greg Norman and other golf legends on August 27th.
A portion of event profits and 100% of all live and silent auction proceeds will go to Virgin Unite, The Greg Norman Foundation, the National Tennis Foundation, and other players' charities.
Two-person, all-inclusive Sea Island Necker Open Qualifier packages start at $9,750, and single person packages start at $5,950. Reservations for all-inclusive team spots can be made by calling 877.634.6080 or visit http://www.neckeropen.com.
About Sea Island:
An exceptional destination appealing to those who appreciate gracious service and heartfelt hospitality, Sea Island is the home of two of the top five resorts and one of the top five hotel spas in the Continental U.S., according to Travel + Leisure's 2013 and 2014 World's Best Awards. With four Forbes Five-Star experiences -- The Cloister at Sea Island, The Lodge at Sea Island Golf Club, The Spa at Sea Island, and the Georgian Room restaurant – and an extensive array of engaging nature adventures and recreational experiences, Sea Island entices families, outdoor and activity enthusiasts, and those simply wanting to refresh and recharge. It is the only resort in the world to have received four Forbes Five-Star awards for seven consecutive years. Located on the southeastern coast of Georgia, Sea Island features five miles of private beach, a Beach Club, tennis and squash centers, Yacht Club, Shooting School, and Camp Cloister. Well known as a family resort, Sea Island is steeped in golf tradition and is home to three championship golf courses, including Seaside, site of the PGA Tour's McGladrey Classic, as well as the nation's finest Golf Performance Center. Guests may also enjoy nearby Broadfield, a Sea Island Sporting Club and Lodge, offering a variety of seasonal hunting, fishing, sporting and organic culinary opportunities. Renowned for its hospitality, Sea Island has been creating life-long traditions for discerning travelers and offering real estate ownership opportunities since 1928. Experience Sea Island at http://www.seaisland.com.
About Necker Island
Necker Island is Sir Richard Branson's home and favorite hideaway situated in the British Virgin Islands, a stunning and unspoiled area of the Caribbean. At 74 acres, Necker sits in turquoise waters surrounded by coral reefs and fringed with beautiful white sandy beaches. Necker Island is a part of Virgin Limited Edition, Sir Richard's portfolio of unique retreats. There is a dedicated team of fabulous staff on the island and plus more than 200 flamingos who are all part of the Necker family!
http://www.virginlimitededition.com/en/necker-island
About Virgin Unite
Virgin Unite connects amazing people and great ideas to make positive change happen in the world. In North America, our focus is on Bigger Futures for young people. We inspire and engage the Virgin Unite community of staff and customers, entrepreneurs, external businesses, celebrity ambassadors, governments and the general public to create opportunities for vulnerable young people to build the Bigger Futures they deserve.
About the Greg Norman Golf Foundation
The Greg Norman Golf Foundation was formed by Greg Norman in 1987. The foundation provides professional guidance and golf instruction throughout Queensland, Australia to junior members of golf clubs, school students as well as those in other educational establishments, and children with specific physical disabilities. The Greg Norman Golf Foundation's goal is to turn little fish into sharks; to help grow their game, boost their confidence and provide them with an opportunity to have fun out on the course.
About the National Tennis Foundation
We are honored to have the Necker Open, help support the National Tennis Foundation. The National Tennis Foundation (NTF) is a nationally recognized 501(c)(3) charitable organization that has become a leading advocate for exceptional student athletes regardless of race or economic means. The NTF strives to provide scholarships to student athletes who seek annual, full, or part-time training programs that foster excellence in tennis and academics.
For More Information
For more information on attending, sponsoring or donating to the Necker Open call 877.634.6080 or visit the website at: http://www.neckeropen.com.
For Images
For hi-res images please go to:
https://www.dropbox.com/sh/8j761hro9ngyams/AAAu1iJ7QSDZ-kXa3xhNraGNa?dl=0