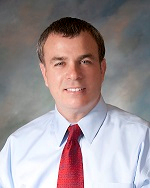 Malvern, PA (PRWEB) April 03, 2015
Mike Harris, President and CEO of David Consulting Group (http://www.davidconsultinggroup.com), a global provider of software analytics, software quality management and Agile development solutions, will present at the IT Financial Management Association's (ITFMA) Financial World of IT Conference, with a focus on making software development decisions based on economic data.
On Friday, April 17th at 10:30am EST Mr. Harris will present, "Using Lean Principles to Prioritize and Track Financial Value in Software Development," part of the "IT Chargeback, Showback and Expense Management" conference agenda. He will share simple techniques for optimizing the flow of economic value and bringing economic value metrics into the tactical decision-making of the software development process.
"When software development decisions are not made based on business and economic value, IT often finds itself operating in a silo – hindering its ability to produce a measurable impact on the company's bottom line," said Mr. Harris. "Successfully implementing a framework to measure and track the value of software development initiatives will ultimately lead to significant cost savings for the organization and greater strategic alignment of the business and IT."
The ITFMA Conference will be held April 13-17 in Pittsburgh. It is a must-attend event for those interested in improving their IT financial management capabilities. The conference schedule covers four themes in both presentations and workshops:

IT Financial Management Best Practices
IT Chargeback, Cost Transparency and Expense Management
IT Financial Management Practitioner Experiences and Case Studies
Government IT Financial Management
For more information and to download Mr. Harris' latest presentations, visit http://www.valuevisualization.com.
About Michael D. Harris
Mike Harris is the President & CEO of David Consulting Group, after becoming majority owner in 2006. He holds more than 30 years of broad management experience in the IT field, including periods in R&D, development, production, business, and academia. An author and speaker on a range of topics related to the Value Visualization of IT, he is considered a thought leader in the software development industry. For more information, read his bio.
About David Consulting Group
DCG is a global provider of software analytics, software quality management and Agile development solutions. Since 1994, companies of all sizes who depend on their software have relied on DCG to meet their standards and deliver valuable improvements at the right price. DCG maintains a U.S. corporate office outside of Philadelphia, Pa. and a European corporate office, DCG-SMS, in the U.K.
For more information, visit http://www.davidconsultinggroup.com.
Contact:
Media Contact
Karen Higgins, A&E Communications
610-831-5723
khiggins(at)aandecomm(dot)com
David Consulting Group Contact
Sarah Weddle, Marketing Director
610-644-2856
sweddle(at)davidconsultinggroup(dot)com