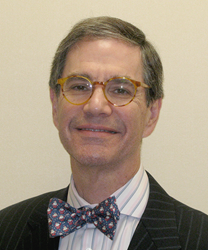 "We look forward to his expertise in making our program – a market leader in obstetrics and gynecology – even better."
Abington, PA (PRWEB) April 02, 2015
Abington Memorial Hospital is pleased to announce that Joel I. Sorosky, M.D. has assumed the position of surgeon-in-chief and chair of the Department of Obstetrics and Gynecology at Abington Memorial Hospital.
Dr. Sorosky specializes in gynecologic oncology, having earned his medical degree from the Chicago Medical School. He completed his residency in obstetrics and gynecology at Hartford Hospital and a fellowship in gynecologic oncology at The Milton S. Hershey Medical Center. Sorosky is board certified in obstetrics and gynecology.
Sorosky has served as chairman of the Department of Obstetrics and Gynecology at Hartford Hospital since 2004 and has been a member of the Board of Directors of the Gynecologic Oncology Group since 2009. He has also served as a professor in the Division of Gynecology Oncology at the University of Connecticut Health Center and as adjunct professor of obstetrics and gynecology at the Geisel School of Medicine at Dartmouth.
"Dr. Sorosky has brought expertise, vision and leadership to the Department of Obstetrics and Gynecology at Abington Memorial Hospital," said John J. Kelly, M.D., chief of staff, Abington Memorial Hospital. "We look forward to his expertise in making our program – a market leader in obstetrics and gynecology – even better."
Prior to serving at Hartford Hospital, Sorosky held numerous academic positions at the University of Iowa Hospitals and Clinics, including program director of the Obstetrics and Gynecology Residency Program, division director and fellowship program director in gynecologic oncology, and director of Graduate Medical Education. Sorosky also served as a lieutenant colonel in the United States Army Reserves. He has authored or co-authored over 140 peer-reviewed publications, and written numerous book chapters. Since 2004, he has given over 50 medical lectures on gynecologic oncology topics throughout the United States. He sees patients at the Hanjani Gynecologic Oncology Institute at Abington Memorial Hospital.
For more information, visit our website, http://www.abingtonhealth.org or call 215- 572-6222.
About Abington Memorial Hospital
Abington Memorial Hospital is a 665-bed, acute care teaching hospital with a medical staff of more than 1,100 physicians and 6,000 employees. These professionals provide medical care and health services to residents of Bucks, Montgomery and Philadelphia counties.
A regional provider, Abington Memorial Hospital has the only Level II accredited trauma center in Montgomery County and offers highly specialized services in cardiac care, cancer care, neurosciences, orthopaedics, home health and maternal/child health.