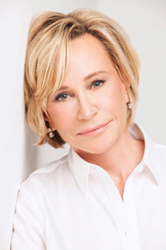 Miami, FL (PRWEB) April 03, 2015
Dr. Diane Walder, a respected cosmetic dermatologist, has announced that her practice is the first in the Miami area to offer new treatment designed to permanently and painlessly remove fat called UltraShape.
According to Dr. Walder, UltraShape targets subcutaneous fat, which is fat located underneath the skin. She explained that physicians were previously unable to target this type of fat, which makes UltraShape a revolutionary treatment.
"The new upgrade will be able to target fat in smaller areas such as the bra fat, underarms, and inner thighs which were unable to be treated previously," said Dr. Walder.
The most common areas that can be treated with UltraShape include the abdomen, love handles, back fat, and inner and outer thighs. Other areas not as common may be treatable, but Dr. Walder and her staff will make that determination. Furthermore, Dr. Walder said the best candidates for UltraShape are those that have an area of fat they don't like or desire to improve their body's shape and contour.
"Body sculpting with UltraShape delivers measurable, long-lasting circumference reduction in target body areas," added Dr. Walder.
UltraShape provides four primary benefits for patients, according to Dr. Walder. The first is UltraShape is non-invasive and requires no incisions, cannular, injections, or needles. Second, UltraShape is completely safe as the focused ultrasound causes a mechanical and non-thermal effect that selectively targets and breaks down fat cells without affecting the surrounding blood vessels, nerves, and connective tissue.
The third benefit is its effectiveness. Dr. Walder said after three sessions, patients experience an average reduction of four centimeters in body circumference.
"These results have been proven in clinical studies and are demonstrated in hundreds of thousands of treatments performed worldwide," she added.
The final benefit is comfort, as the vast majority of people who have undergone the UltraShape body sculpting procedure report no discomfort.
"There is no anesthesia or sedation required," explained Dr. Walder. "You simply lie on the bed and the technician guides a handheld device that delivers the focused ultrasound energy over your body."
Dr. Walder said it typically takes three treatments spaced two weeks apart for patients to achieve desired results. There is also no downtime as patients can resume normal activities immediately after the procedure.
"We decided to offer this treatment because it is the best, non-invasive fat reduction and body contouring technology available," she said. "Ultrashape's patented technology allows us to precisely deliver ultrasound energy with extraordinary precision so that we can target and destroy fat cells immediately."
Certified by The American Board of Dermatology, Dr. Walder is a Fellow of The American Academy of Dermatology. Having worked with many high-profile patients and featured in numerous national publications, Dr. Walder is considered one of the top experts on the latest in skin care. To learn more about Dr. Walder, please visit http://www.dianewaldermd.com.
Diane Walder MD
1111 Kane Concourse Suite 100
Bay Harbor Islands FL 33154
305-866-2177