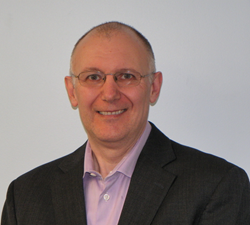 We look forward to this event every year.
Toronto, Canada (PRWEB) April 07, 2015
Navvia, a 2014 Gartner "Cool Vendor" in IT Operations, announced today that the CEO, David Mainville, will be a featured speaker at the Arizona ITSM Summit in Phoenix, AZ, on April 9, 2015. Navvia is also an Emerald sponsor of the event and will be demonstrating the value of their software and how it helps companies significantly lower ITSM consulting and tool implementation costs.
Attendees at the event have the opportunity to hear about a new model for service management during David's presentation. His insightful session will discuss why an organizational and human approach to ITSM is critical to sustainability and success. "All too often, we look at the technology and not at the human factor when discussing service management. I want attendees to walk away understanding that ITSM is a human endeavor and not a technical one," says Mainville.
The summit is a five-track ITSM event organized by the Arizona ITSM Professionals Association.
About Navvia
Navvia has been helping the Fortune 1000 take the complexity out of IT service management for more than 15 years. Navvia offers innovative software that is changing the ITSM industry providing tools, templates, mentorship and training designed to lower your implementation costs, while offering a full range of ITSM consulting services for when you need a little help.