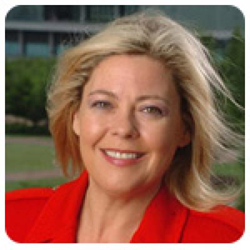 (PRWEB) April 03, 2015
Enterprising Women Magazine has honored Tammy Cohen, President and Founder of InfoMart, with an Enterprising Women of the Year Award. The 13th annual award recognizes top women entrepreneurs from around the world. The publication chooses its honorees based on rapid business growth, community leadership, and service to women entrepreneurship. Ms. Cohen is one of only twenty captains of women-led business being honored in the publication's "Over $10 Million and up to $25 Million in Annual Revenues" category.
"I am grateful to EW and proud to be considered an enterprising woman worthy of recognition amid so many incredible nominees," says Ms. Cohen. "InfoMart birthed a new industry with no funding or assets in a time when background screening was unrecognized. We grew organically, and still to this day we operate debt-free. I hope that by sharing my story, InfoMart's accomplishments, and our "Best Place to Work" practices, we will contribute to the advancement of female entrepreneurs and women-owned businesses in the future."Ms. Cohen adds this prestigious award to a growing collection of state and national honors recognizing her business and leadership contributions. She recently received the Gold Eclipse Award for Outstanding Company Culture from the National Women Business Owners Corporation (NWBOC), and has previously won a Phenomenal Women Award (The Siegel Institute) and the first ever Women of Achievement Award (YWCA of the USA). "It's such an honor to be recognized by an organization that reaches so many amazing women day in and day out. Their stories and successes are an inspiration, and I hope that any woman with a dream of entrepreneurship can learn from our collective experiences. Most importantly, 'Don't reach for the stars; grab them. Just ask any enterprising woman if she's never taken a chance; I'll bet you won't find a one." Now in its 25th year of operation, InfoMart is a leading background screening company, recognized as one of the largest in the industry, providing criminal searches, driving records, credit reporting, employment and education verification, drug testing, and reference checks, among other services, for companies worldwide.
About Tammy Cohen, President & Founder of InfoMart
Tammy has been gathering hands-on, day-to-day experience in all aspects of business for over 25 years. InfoMart is one of the largest background screening companies in the industry, is NAPBS accredited, and is a Certified Woman-Owned Business. InfoMart and Tammy Cohen have been recognized numerous times by some of the world's most respected organizations. InfoMart has been included on Security Magazine's Security 500 list and Workforce Magazine's "Hot" list for several consecutive years, and has won numerous "Best Place to Work" awards. Tammy Cohen has been honored for fostering outstanding company culture (NWBOC), for her service (CRRW), and for her entrepreneurship (YWCA of the USA).
About InfoMart
InfoMart is an industry leader in background screening services, providing businesses the information they need to make well-informed hiring decisions. With over 25 years in business, InfoMart is a pioneer in developing innovative technology and screening services, from criminal history searches to verifications of employment. Accredited by the National Association of Professional Background screeners (NAPBS), a designation earned by less than 10% of the industry, InfoMart has also been recognized on Security Magazine's Security 500 and Workforce Magazine's Hot List. The company prides itself on its dedication to our customers, innovation and accurate reporting. For more information about InfoMart, please visit http://www.infomart-usa.com or call (770) 984-2727.
About Enterprising Women Magazine
Enterprising Women, with headquarters in Cary, North Carolina, is the nation's only women-owned magazine published exclusively for women business owners that chronicles the growing political, economic and social influence and power of entrepreneurial women. The magazine provides a friendly meeting place, a public forum and a national stage for the critical issues confronting women's businesses and daily lives from the unique perspectives and experiences of entrepreneurial women. Published in both print and digital editions, the online edition of the magazine reaches nearly one million readers in 185 countries. For more information, please visit http://enterprisingwomen.com or call (919) 362-1551.