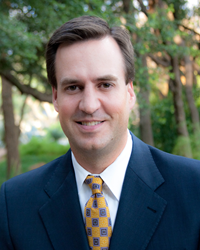 Austin, Texas (PRWEB) April 03, 2015
Dr. Edward D. Buckingham of the Buckingham Center for Facial Plastic Surgery served as the guest editor for the most recent issue of Facial Plastic Surgery. Produced six times a year by Thieme, Facial Plastic Surgery is an index, peer-reviewed journal. It is also the European Academy of Facial Plastic Surgery's official journal.
The highlight of Dr. Buckingham's issue of Facial Plastic Surgery is an article he authored entitled "Fat Transfer Techniques: General Concepts." In this article, Dr. Buckingham examines his treatment of facial volume loss by using fat grafting. He discusses the fat grafting process including preparation, harvesting, processing and injection techniques. The article is the culmination of over nine years of successful procedures for Dr. Buckingham.
In addition to the "Fat Transfer Techniques: General Concepts" article, Dr. Buckingham contributed to three additional articles that appeared in the journal. The articles were entitled "Volume Rejuvenation of the Facial Upper Third", "Volume Rejuvenation of the Lower Third, Perioral, and Jawline," and "Volume Management of the Middle Third-Lower Orbit/Midface". These articles focused on such subjects as facial rejuvenation, volume restoration and refined surgical techniques.
Not only did Dr. Buckingham contribute to four articles in the issue, but he also worked closely with the publication's illustrator in designing the cover. The art designed for the cover was inspired by Salvador Dali's abstract piece called "The Persistence of Memory." The cover art was designed to reflect the theme of the issue.
"Facial Plastic Surgery Editor, Tony Sclafini, MD, asked me to be the guest editor of an edition on Volume Rejuvenation. Since that topic is near and dear to my heart, I of course accepted," said Dr. Buckingham.
"We wanted to cover the breadth of options available for volume replacement and have some of the best experts in the world contribute. I believe we accomplished our goal."
Facial Plastic Surgery is one of the most prestigious journals published for the cosmetic surgery industry. Each issue focuses on issues pertinent to reconstructive and aesthetic plastic surgery of the neck, head and face. The journal is published by Thieme, which is an award-winning publisher of international science and medical journals. Each year, Thieme publishes 70 new book titles, as well as more than 140 scientific and medical journals in both print and electronic formats.
Double board certified in Facial Plastic and Reconstructive Surgery and Otolaryngology/Head and Neck Surgery, Dr. Buckingham specializes in facial plastic surgery and the latest endoscopic techniques. He graduated near the top of his class at the University of Texas Medical Branch in Galveston. Dr. Buckingham also frequently lectures on topics related to facial plastic and reconstructive surgery.
Learn more about Dr. Buckingham by visiting http://www.buckinghamfacialplastics.com.
Buckingham Center for Facial Plastic Surgery
2745 Bee Caves Road, Suite 101
Austin, Texas 78746
512.401.2500