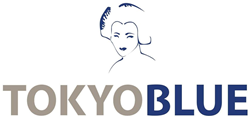 MIAMI, FL (PRWEB) April 02, 2015
Asian-Fusion restaurant Tokyo Blue Miami has become a haven for celebrities since its soft opening in January 2015, hosting reality stars, pop icons, and sports celebrities on a regular basis.
Pop star Justin Bieber was the latest to frequent the Miami eatery, located in the heart of downtown at 139 NE 3rd Avenue.
Bieber and his entourage commandeered the venue over the weekend, taking photos with patrons and recording an impromptu table jam that was picked up and published by TMZ.
The appearance also made it into the Yahoo Celebrity pages which posted the story.
According to TMZ, the internationally acclaimed "Biebs" showed up with more than 20 friends and "chased their sashimi down with percussion instead of saki (though it sounds like they had that too) and treated the whole joint at Tokyo Blue to a freestyle jam sesh."
The story goes on to say that Bieber felt bad about all the noise-making and apologized to other patrons, posing for pictures and leaving a sizeable tip for the staff.
Bieber's showing prompted a Twitter response from Lea Black, star of the reality show "The Real Housewives of Miami," a regular at Tokyo Blue.
Black not only reposted the Beiber video to her account, she invited the singer back as her guest.
"Hey @justinbieber did you love the food at Tokyo Blue Miami?" she asked "My & @RoyBlackEsq FAVORITE. Next time- our treat."
Located near the AAA Arena and Bayside, Tokyo Blue is leading the renaissance going on in downtown Miami. The restaurant specializes in artfully crafted Japanese, Thai, and Peruvian-American cuisine to create exotic dishes for the discerning palette.