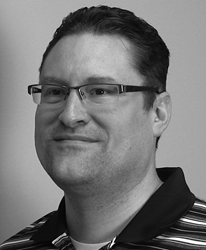 The quality of your web presence matters more than its name...A carefully crafted strategy can protect it.
Springfield, MO (PRWEB) April 02, 2015
In an Ophthalmology Business article titled ".com, .doc, .vision—Does it really matter?", IT and web services consultant Brendan Gallagher cautions healthcare providers not to be too hasty when reacting to what is being called the biggest change to ever hit the Internet landscape: the introduction of 1,300 new domain name extensions.
Gallagher, who heads the planning and implementation of digital strategy for Medical Consulting Group and its clients, acknowledges the marketing potential associated with these new domain extensions.
"They open up thousands of domain names currently unavailable within the very crowded .com marketplace," he states. "Among them are extensions that may have you reaching for your wallet, including .vision, .doctors, .docs, .health, .healthcare, and .surgery, to name only a few." Additionally, "companies and organizations may now register, manage, and maintain their own domain name extensions."
However, Gallagher warns that before jumping into the buying battle to get ahead of the competition, it is important take a step back and ask some questions: how well are these new "opportunities" actually selling, how much should buyers expect to pay, and how important will these new extensions be—especially to healthcare providers—in the long-run?
"While you may expect a boom in market for domains that make it possible for web users to recognize what your business does," Gallagher says, "actual demand has been disappointing."
He adds that while these new domain extensions do offer benefits, they come at a higher price than traditional extensions and introduce new strategic challenges. "The .com extension," says Gallagher, "inspires a certain level of trust that may not transfer to unfamiliar domain extensions, even ones that are particular to medicine and healthcare. A domain name with a .vision extension may actually confuse patients."
"The quality of your web presence matters more than its name," Gallagher concludes. "A carefully crafted strategy can protect it."
Read the full article on page 22 of the March issue of Ophthalmology Business, or watch Medical Consulting Group's brief Eye for Business video to hear it from the consultants.
Visit MedCGroup.com to learn more about Brendan Gallagher and the team of business solution experts at Medical Consulting Group.