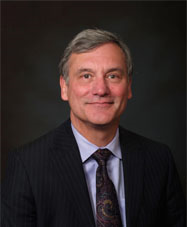 The companies we highlight at the summit are on the frontline of redesigning healthcare and their best practices.
Appleton, WI (PRWEB) April 07, 2015
Lean healthcare leaders will gather at the sixth annual Lean Healthcare Summit in Dallas, TX, June 3-4, 2015, to hear results from leading-edge experiments for reforming healthcare around three essential elements: designing care around patients not providers; making treatment quality and cost transparent; and paying providers for outcomes.
Sponsored by nonprofits, the ThedaCare Center for Healthcare Value and the Lean Enterprise Institute (LEI), the conference is expected to draw 600 senior leaders, physicians, administrators, managers, and frontline clinical and professional staff to the InterContinental Dallas. Summit registration is open now.
In his keynote, John Toussaint, MD, founder and CEO of the ThedaCare Center for Healthcare Value, CEO emeritus of ThedaCare, and author of Potent Medicine and On the Mend, will discuss what he is learning as he visits pioneering healthcare innovators across North America.
"I'm going to talk about the companies we highlight at the summit that are on the frontline of redesigning healthcare and their best practices," Toussaint said.
Those practices center on three components critical for lasting healthcare reform:

Designing care delivery around patients by applying lean management principles.
Developing new payment systems based on patient outcomes rather than fee-for-service.
Making treatment quality and cost transparent so patients can make informed decisions about their care and where to get it.
Healthcare Transformation Model
Using these principles, Dr. Toussaint's new book, Management on the Mend, describes step-by-step, a complete model for lean transformations that work. The book, based on years of experiments by Dr. Toussaint and dozens of healthcare organizations around the world, will be available at the summit.
Other industry leaders who will share their experiences and insights in keynote presentations are:

James Womack, founding CEO, LEI, author most recently of Gemba Walks
Doug McKeever, chief of the health policy research division, California Public Employees' Retirement System (CalPERS).
Beth Daley Ullem, board of governors, National Patient Safety Foundation; Institute of Professionalism of Ethical Practice at Harvard Medical School.
Michael Erikson, COO, Palo Alto Medical Foundation.
CEO Q&A
Summit attendees will have the chance for a Q&A with health system executives directly involved in experiments to improve healthcare through lean principles:

David Howes, president and CEO, Martin's Point Health Care.
Eric Dickson, MD, president and CEO, UMass Memorial Health Care.
Kathleen Krusie, CEO, St. Joseph Regional Health Center, the flagship institution of the St. Joseph Health System, where she also serves as senior vice president and COO.
The conference, which offers CME, CNE, and ACHE II continuing education credits, also features:

Pre-summit workshops, June 1-2, which build skills for tackling the cultural and technical challenges encountered during lean healthcare transformations.
Practical breakout sessions that let attendees personalize the conference learning experience to their specific needs.
Networking opportunities at a reception, breaks, and lunch roundtables that provide formal and informal ways of connecting with peers facing the same challenges.
6th Annual Lean Healthcare Transformation Summit

The ThedaCare Center for Healthcare Value is a 501(c)(3) nonprofit based in Appleton, WI, with a mission to change care delivery and payment incentives to reward the best performers on quality and cost and to build and facilitate learning networks of healthcare providers. Learn more at createvalue.org
Lean Enterprise Institute Inc., is a 501(c)(3) nonprofit based in Cambridge, MA, with a mission to make the world better by advancing lean thinking and practice globally to create more value and prosperity while consuming the fewest possible resources. Learn more at lean.org.