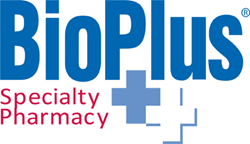 Altamonte Springs, FL (PRWEB) April 02, 2015
BioPlus Specialty Pharmacy (BioPlus), one of the nation's leading innovative specialty pharmacies, continues to experience strong company growth and creates three new positions to further build out our specialty pharmacy. This expansion will strengthen and grow relationships with pharma, payers, physicians, and various industry partners.
These three newly created positions are:
Executive Director of Admissions: Amanda Brown now fills the role of Executive Director of Admissions, in which she oversees the entire admissions department. Brown has been with BioPlus since 2003. Over the years, she has excelled in each role she had held, with her most recent previous position being Senior Director of Admissions.
Executive Director of Creative and Brand Marketing: Denise Houston, serving in the new position of Executive Director of Creative and Brand Marketing, will be responsible for the overall creative tone and implementation of marketing strategies to support the overall and continued growth of BioPlus. Houston joined BioPlus in 2009 and since then she has provided top-notch marketing expertise.
Director of Payer Relations: Martha Pazmino will take on the new position of Director of Payer Relations. With increasing payer contracts and salespeople in the field, BioPlus had a need for an account manager for our contracted payers. As the go-to resource for BioPlus' payer partners, Pazmino will be responsible for forging and expanding relationships with some of the most prominent pharmacy benefit managers (PBM) and health plans.
"Each of these valued employees have proven themselves time and again to exemplify our core values as a specialty pharmacy," says Stephen Vogt, Pharm.D., CEO and President of BioPlus. "As BioPlus grows, it's wonderful to have such talented and dedicated folks who continue to apply their amazing skills as BioPlus continue to expand. With the support of these three exemplary employees in their new positions, we will ultimately introduce more patients and industry members to our best-in-class specialty pharmacy services," Dr. Vogt adds.
About BioPlus Specialty Pharmacy
BioPlus Specialty Pharmacy is the first specialty pharmacy to introduce a two-hour turnaround from referral to patient acceptance. BioPlus... Where healing begins in 2 hours. Our company celebrates 25 years of innovative excellence in specialty pharmacy, working closely with payers and the pharmaceutical industry, as well as with prescribers to get prompt treatment for patients, and directly supporting our patients nationwide to achieve optimal health outcomes. Our proprietary web tool Tap App, connects prescribers to the pharmacy by bringing the pharmacy chart into the doctor's office with real-time specialty pharmacy information and treatment monitoring.
BioPlus provides a complete range of specialty services, including for hepatitis C, multiple sclerosis, cancer, bleeding disorders, and other complex, chronic conditions. BioPlus, a privately-held, pharmacist-owned company based in Altamonte Springs, Florida, is accredited by URAC, VIPPS, and the Accreditation Commission for Health Care (ACHC).
For information: http://www.bioplusrx.com or
Contact: info(at)bioplusrx(dot)com
Phone: 1-888-292-0744
###