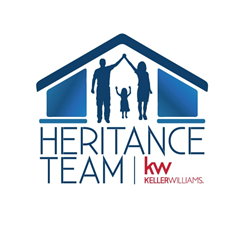 The combination of Texas' economic conditions, location, and pro business legislation combined with one of the top Realty companies in the world has created opportunities and growth for residents and businesses that is outpacing the rest of the nation.
Frisco, Texas (PRWEB) April 09, 2015
The 'Heritance Team' is a number of dedicated Frisco Texas Real Estate Agents and their partners serving the boom of real estate activity in North Texas. Why Frisco as home base, and why Keller Williams? Jonathan Roberts, Managing Partner of the Heritance Team said, "The combination of Texas' economic conditions, geographical location, pro growth and pro business legislation combined with one of the top Realty companies in the world has created opportunities and growth for residents and businesses that is greatly outpacing the rest of the nation."
Data supports this point of view. By the year 2030, forecasts show that an additional 14 million people will move to North Texas. This is the equivalent of another Dallas–Fort Worth metropolitan area, another Houston metropolitan area and another San Antonio metropolitan area with enough left over to add another Corpus Christi. The Dallas / Fort Worth metroplex is the #1 fastest growing metro areas in the nation. Of those 14 million, approximately 500 people are moving to Frisco every month. For the past five years, Frisco's annual growth rate ranged between 3.3% to 5.9%, with a 5-year compound annual growth rate of 4.6%. As one of the fastest growing communities in Texas, Frisco's population has grown 247 percent from 2000 to 2009, making it the fastest growing city in America for the decade. The most recent U.S. Census Bureau data shows Frisco is currently the 12th fastest growing city in the nation. And the community is only 49% built out, so there is much progress left to be realized.
Texas is home to 24 million people, 82.5% of whom live in metropolitan areas and of the Top 10 most populated cities in the U.S., three are in Texas: Houston, Dallas and San Antonio. Texas is only behind California for the number of Fortune 500 companies. Within the next three years, Toyota's three separate North American headquarters for manufacturing, sales and marketing, and corporate operations will relocate to North Texas to operate in a single corporate campus, which will employ about 4,000 workers in Dallas-Fort Worth. Even the Dallas Cowboys are building their new international headquarters in Frisco. The Star in Frisco Texas is the official new name for the development that will be home to the Cowboys new training complex, which will include a 12,000-seat multi-use event center.
Supported by strong infrastructure, exceptional leadership and quality commercial developments, Frisco, and surrounding communities McKinney and Allen have been recognized by Money Magazine as one of the top 100 places to live in the United States. This infrastructure supports an exceptional community and an extraordinary quality of life. Offering a strong economy through diversification, corporate vitality and quality of life, Frisco is proud to be known as a city with progress in motion.
Frisco Independent School District (FISD) finds big rewards in small schools. They dominated The Dallas Morning News' list of the best neighborhoods for public schools in the region. Eight of the top 10 neighborhoods fell within Frisco ISD's boundaries, The News' analysis found. Through years of exponential growth, the district has stuck to a simple philosophy. "It's our business to know every kid by name and need," said Rick Reedy, the district's former longtime superintendent.
Frisco is home to three satellite university campuses and the Collin College Preston Ridge campus. The Dallas-Fort Worth (DFW) area is rich in higher learning opportunities. DFW enrollment in both public and private four-year institutions is over 125,000. The DFW area is home to five community college districts, several of which offer multiple campuses like what is found in Frisco, enrolling just under 135,000 students. And fortunately, some of the best Universities and Business Schools in the nation reside in Texas with UT, SMU, TCU, A&M, Baylor and Rice.
The next chapter in Frisco's success story is the $5 Billion Mile. Frisco now claims one of the most dynamic development concentrations in America with $5.4 billion in investment, either announced or under construction, within a one-mile stretch of road along the Dallas North Tollway.
What does all this mean to property values? Well, the obvious answer is supported by fact. The North Texas Real Estate Information Systems shows median sales prices for Collin County above the remaining MLS since mid 2013, and reported a +6% change in Median Sales Price in February, 2015. It is a great time to own North Texas real estate.
Keller Williams - Frisco and the 'Heritance Team' are centrally located within this hot-spot, and are uniquely qualified and positioned to help anyone looking to buy, sell, or invest in a real estate. Keller Williams was recently recognized as the number one Realty Company based on the number of licensed REALTORS®. Not coincidentally, they were also recognized as the number one training company in the world. Jonathan Roberts, REALTOR® and Managing Partner of the Heritance Team, said, "we've now lived in Frisco for 25 years, raised 5 children in this extraordinary community, and feel fortunate to earn the honor of being our clients REALTOR® for life."