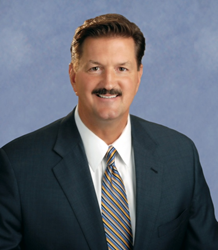 Brighton, IL (PRWEB) April 03, 2015
FamilyFarms Group is pleased to announce the addition of Bruce Wiley as Managing Director of Competitive Advantages.
Bruce brings more than 30 years of experience in the financial industry with leadership roles in consulting and community banking. Bruce founded a community-based banking organization which grew to more than 300 employees across 15 locations in three states with more than $1.7 billion in assets. Bruce not only raised the capital to launch the new business, but developed the location prototype and business brand, hand selected all senior management, and worked to negotiate over $100 million in stock purchase transactions.
Bruce earned a Bachelor's degree in Finance from the University of Central Arkansas and a degree from Stonier Graduate School of Banking at the University of Delaware. Bruce has served as President of the Young Bankers Association of Texas, Director of Independent Bankers Association of Texas, Director and Treasurer of the Jefferson City Chamber of Commerce, and Trustee and President of the YMCA. Bruce is actively involved in his local community, serving with many charitable and religious organizations.
For more information on FamilyFarms Group, visit http://www.familyfarmsgroup.com.
About FamilyFarms Group
FamilyFarms Group is committed to delivering business solutions for agricultural producers designed to preserve their legacy now and for future generations. FamilyFarms Group, established in 2006 and headquartered near St. Louis, MO, is owned by its Members and represents more than 1.5 million acres of row crop production throughout North America. Participating together with a singular purpose, FamilyFarms Group can achieve what individual producers cannot – accumulation of enough acres, knowledge, technology, and capital to successfully compete globally.