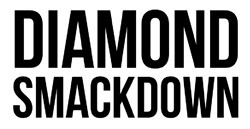 We will be showcasing our best diamond jewelry collection at unbelievable prices all day long.
Austin, Texas (PRWEB) April 03, 2015
Liquidation Channel (LC) is delighted to announce the return of its Diamond Smackdown event. The Diamond Smackdown has continuously been voted one of the most anticipated events of the year by LC customers, and will feature an entire day of amazing deals on dazzling diamond jewelry.
This highly anticipated 24–hour event, starts on Saturday, April 4 at 12 a.m. and ends at 11:59 p.m. CT.
LC president Gerald Tempton says, "We will be showcasing our best diamond jewelry collection at unbelievable prices all day long. This is the perfect opportunity of customers to stock up on amazing diamond deals this spring!"
Diamonds have long been considered one of the most valuable and desirable gemstones of all time and are in a class by themselves. They are the hardest natural mineral substance found on Earth and are between 1 to 3 billion years old. Approximately 250 tons of earth needs to be mined in order to produce a single one-carat diamond. Today, diamonds are valued according to their cut, color, carat, and clarity.
The Diamond Smackdown will also feature special guest appearances from some of your favorite LC team members who will be bringing big offers and deals of their own.
For more information on updates and special deals stay tuned to http://www.liquidationchannel.com/ or visit http://www.facebook.com/shoplctv.
For More Information Contact:
Carolina Sandoval
Marketing Specialist
512- 901-0621
carolina(dot)sandoval(at)liquidationchannel(dot)com
About Liquidation Channel: Liquidation Channel (http://www.liquidationchannel.com) is an Omni-channel business comprised of a home shopping TV network, an ecommerce business, and an outside sales/wholesale segment. It is a global leader in direct sales of colored stones, diamonds, precious metals, and a variety of luxury goods and innovative products. LC specializes in delivering Exceptional Quality, Exquisite Designs, and Outstanding Value, while providing a low-price guarantee on each of its products. The channel's unique jewelry is available online at LiquidationChannel.com and on DirecTV Channel 75 and 226, Dish Network Channel 274, Verizon FIOS Channel 159, ROKU, AT&T U-Verse 399 and 1399 (HD), and local cable channels.