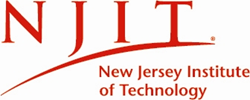 Newark, NJ (PRWEB) April 02, 2015
Nearly $117 million in bonds sold quickly yesterday bolstering an already strong financial outlook for NJIT, university officials announced.
"NJIT is in great financial shape," said Henry A. Mauermeyer, B.S .'72, M.S. '74, NJIT senior vice president for administration and treasurer. "We have fine ratings. We're pleased that the bonds sold with interest rates that are consistent with our projections. It's a good time to borrow because interest rates are low and we were able to capitalize on our state bond support."
Moody's Investors Service assigned its A1 rating to these bonds and reaffirmed the university's overall A1 rating, noting NJIT's academic reputation, strong and positive operating performance, growth in financial resources, diversified revenue and demand for NJIT programs.
The A1 rating was awarded "based on NJIT's niche market as the sole public stand-alone technical research university in the state and strong fiscal discipline which enables it to attract students, generate positive operating performance and grow financial resources," Moody's wrote in its report. "Affirmation of the A1 rating reflects the institute's strong student demand for its programs and adequate liquidity to support operations and debt. The rating is further supported by a trend of positive operations, growing enrollment, and net tuition revenue."
Although yesterday's bond issuance pushes NJIT's debt burden higher, Moody's expressed confidence that NJIT will properly balance that debt over the next few years. Standard & Poor's Rating Services issued an A rating for these bonds, and moved NJIT's overall rating to an A primarily due to the debt burden.
Also noting NJIT's financial strengths, Standard & Poor's reported: "the A rating reflects NJIT's strong enterprise profile with a niche in engineering and research, the steady enrollment growth, and a stable and proactive management team." The firm also cited "historically positive operating performance" and "receipt of good state support" as contributing factors. In noting concern about the debt burden the report concluded, "These ratios, however, are adequate compared with the ratios of other New Jersey public colleges and universities."
The bond issue was part of NJIT's overall strategic plan and an investment for critical facilities that improve the campus for NJIT students and its community. The next phase of capital projects includes the NJIT Wellness & Events Center, a new parking facility, and an Integrated Life Sciences & Engineering Building, and follows the recent completion of the Residential Dorman Honors College, Greek houses and improvements to research and teaching laboratories, and smart classrooms. These investments are helping NJIT take care of its teaching, research, and recreational needs and also help bring revenue to the entire region through its economic development activities.
Renovations to the Central King Building (CKB, formerly Newark's Central High) into a state-of-the-art technology center are nearing completion after NJIT benefited from state support. In 2012, the state approved the largest bond issue in state history to benefit higher education, $86 million, for the CKB project.
About NJIT
One of the nation's leading public technological universities, New Jersey Institute of Technology (NJIT) is a top-tier research university that prepares students to become leaders in the technology-dependent economy of the 21st century. NJIT's multidisciplinary curriculum and computing-intensive approach to education provide technological proficiency, business acumen and leadership skills. With an enrollment of more than 10,000 graduate and undergraduate students, NJIT offers small-campus intimacy with the resources of a major public research university. NJIT is a global leader in such fields as solar research, nanotechnology, resilient design, tissue engineering and cyber-security, in addition to others. NJIT ranks fifth among U.S. polytechnic universities in research expenditures, topping $110 million, and is among the top 1 percent of public colleges and universities in return on educational investment, according to Payscale.com.