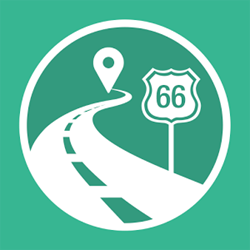 (PRWEB) April 03, 2015
"Next Exit History" was featured on NewsWatch as part of its monthly AppWatch, which takes a look at the latest and coolest applications on the market for iOS, Android, and Windows. Andrew Tropeano, the host of NewsWatch and technology expert, conducted the app review and shared with viewers how this app allows users to discover history in the most unlikely places.
Next Exit History is a free mobile app that easily connects users to nearby historical points of interest using their mobile device's GPS. With nearly 60,000 historical locations in the app, users will find historical artifacts that aren't as obvious as the White House or the site of the Alamo. A user could be strolling downtown San Francisco and find out that they are located on top of a prehistoric settlement used by local Natives thousands of years ago. Or they could even find out that they're a mile away from the apartment complex where Hip Hop was born.
This application is great for looking at what historical locations exist in a backyard, or during a field trip at school or road trip with the kids. Within the app users get stories, photos, videos, and audio all about the location. And all the content is vetted by actual historians. There's a great feature that they call Backpacks, which lets users check out things around town without using their data plan and without an internet connection. And for true history buffs, there's also a cool History Hunters game embedded within the app for checking into various locations while discovering new sites. The app is compatible with iOS and Android devices, so go to an app store today and type in "Next Exit History" to download it.
To learn more, visit http://nextexithistory.com today.
About NewsWatch
NewsWatch is a weekly 30-minute consumer oriented television show that airs on the History Channel, FYI Network, and ION Network. NewsWatch regularly features top technology products and services, mobile applications for iOS, Android, and Windows devices, unique and beautiful travel destinations around the world, health and medical tips, and entertainment interviews on the show. NewsWatch airs on the History Channel at 6:00 – 6:30 AM ET/PT and on the FYI Network from 7:00 – 7:30 AM ET.
NewsWatch is located in the greater Washington, DC area and has been on air for over 25 years. For more information or to watch the most recent episode, visit http://newswatchtv.com/appwatch.html.