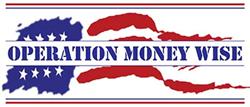 Boston, MA (PRWEB) April 03, 2015
On Saturday, March 21st, national nonprofit American Consumer Credit Counseling participated in a financial literacy conference for veterans, active military members, and their families.
The second annual Operation Money Wise, a free conference hosted by the Massachusetts Office of Financial Literacy, offered veterans financial education on a variety of topics, including how to develop healthy spending and saving skills, how to protect assets from predatory lending practices, and what financial tools and benefits are available to service members and veterans.
During the event, ACCC staff members held two workshops on credit and set up a resource table where they pulled credit reports and provided attendees with credit counseling and debt advice.
"Credit and finances can be challenging for any American, and perhaps even more so for veterans who have juggled multiple deployments and extensive time away from home," said Steve Trumble, President and CEO of American Consumer Credit Counseling. "We are honored to participate in this conference and provide veterans with additional financial skills and resources as they transition home."
With an unemployment rate as high as 8.5 percent in some states, many veterans remain vulnerable to financial challenges upon return. Recently released numbers from the Bureau of Labor Statistics show that 5.3 percent of veterans were jobless last year. Among younger veterans, that number is significantly higher.
Historically, ACCC has played an important role in providing financial services to those who fight on behalf of our nation. In addition to participating in last year's Operation Money Wiese, ACCC also launched the Veterans and Military Personnel Online Financial Education Center; which provides former and current military members with information and tools to evaluate their current financial situations while offering debt advice and assisting with future planning and analysis.
"We are extremely passionate when it comes to aiding our servicemen and women with their financial futures," stated Trumble. "By working with Operation Money Wise, we are able to provide veterans with financial counseling to help plan for their current and future needs."
Operation Money Wise was held at Mass Bay Community College in Wellesley, Mass. The conference was presented by the Office of Economic Empowerment. For more information visit http://www.mass.gov/treasury/operationmoneywise or call (617) 367-9333 Ext. 615.
ACCC is a 501(c)3 organization that provides free credit counseling, bankruptcy counseling, and housing counseling to consumers nationwide in need of financial literacy education and money management. For more information, contact ACCC:

For credit counseling, call 800-769-3571
For bankruptcy counseling, call 866-826-6924
For housing counseling, call 866-826-7180
Or visit us online at ConsumerCredit.com
About American Consumer Credit Counseling
American Consumer Credit Counseling (ACCC) is a nonprofit credit counseling 501(c)(3) organization dedicated to empowering consumers to achieve financial management and debt relief through education, credit counseling, and debt management solutions. In order to help consumers reach their goal of debt relief, ACCC provides a range of free consumer personal finance resources on a variety of topics including budgeting, credit and debt management, student loans, youth and money, homeownership, identity theft, senior living and retirement. Consumers can use ACCC's worksheets, videos, calculators, and blog articles to make the best possible decisions regarding their financial future. ACCC holds an A+ rating with the Better Business Bureau and is a member of the Association of Independent Consumer Credit Counseling Agencies. For more information or to access free financial education resources, log on to ConsumerCredit.com or visit TalkingCentsBlog.com.