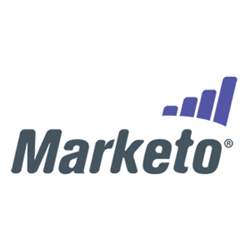 Wow, how did you call me so fast, I just entered my information, and I didn't even get an email response yet!
Los Gatos, CA (PRWEB) April 03, 2015
ConnectAndSell, the leader in Advanced Sales Acceleration, announced today a deep integration with Marketo, the leading marketing software and solutions designed to help marketers master the art and science of digital marketing.
What this means to Marketo customers--qualified marketing leads can be "lead injected" into ConnectAndSell to ensure that they are called within a few minutes with automated persistence until they are reached. According to research by Sirius Decisions, until now, the best marketers traditionally have seen just 9% of leads ever get talked to. Now, with ConnectAndSell Advanced Sales Acceleration Lead Injection, many customers achieve 90% of leads getting qualified in a phone conversation with a Lead Generation Representative. By "voice nurturing" prospects as opposed to only "email nurturing", companies also see up to a 53:1 improvement in results over time. Click here to read the blog post.
According to Chris Beall, CEO of ConnectAndSell, "By combining Lead Injection with ConnectAndSell OutboundOnDemand, where our Lead Generation Reps routinely have 1,000 or more dials per day, we can deliver a first call to every inbound lead with a 5 minute SLA."
Shawn McLaren, Executive Chairman and Founder of ConnectAndSell said, "Our customers are very excited about Lead Injection, and they are equally excited about the ability to hot transfer live calls from a Lead Generation Representative right to sales. As a veteran of sales, I've always preferred to talk to a prospect as close to the time that they fill out a request for information as possible. I'd rather have a seasoned sales person have the qualification conversation, and not the entry level Lead Generation Representative. ConnectAndSell's new hot transfer capability makes this possible for our customers."
In the 2015 CSO Insights Sales Performance Optimization Study, a paper that summarizes the findings across more than 1,200 Chief Sales Officers and heads of sales, the #1 top sales management effectiveness priority is to "Improve Lead Generation Effectiveness". The top sales objective for 2015 is to "Capture New Accounts." With ConnectAndSell OutboundOnDemand or ConnectAndSell Lightning integrated directly to Marketo, now customers can achieve these goals more rapidly than ever before.
RingCentral, a ConnectAndSell OutboundOnDemand and Lightning customer, was first to deploy Lead Injection through Marketo. On a single day, one of our OutboundOnDemand Lead Generation Representatives achieved 957 dial attempts, 47 conversations, and 33 meetings. According to the Lead Generation Rep, one of the prospects said, "Wow, how did you call me so fast? I just entered my information, and I didn't even get an email response yet!"
About ConnectAndSell
ConnectAndSell delivers live conversations and business meetings on demand, using a combination of patented switching technology and virtual sales agents. On average, ConnectAndSell can deliver a live conversation with exactly the people you're trying to reach in under four minutes. This allows ConnectAndSell customers to accelerate sales growth with their current resources. In 2014, ConnectAndSell was voted as the Top Solution Provider by the American Association of Inside Sales Professionals, and also was awarded Top 40 Marketing Tools of 2014, and in 2015, was voted as a Top 100 Always On OnCloud Top 100 Private Companies, and was also voted Silver Medalist by the Stevie Awards.