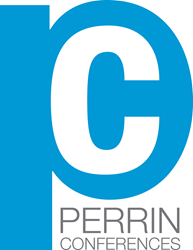 Berwyn, PA (PRWEB) April 06, 2015
Attendance has increased 45% since this conference was first launched five years ago. The steadily growing interest in the Cutting Edge Issues in Asbestos Litigation Conference is due to the following three factors:

Competitive Edge: As the asbestos litigation landscape becomes more complex and settlement values skyrocket, Perrin Conferences gives attorneys and insurance professionals a competitive edge by keeping them informed on the most pressing issues in this high-stakes, complex area of the law.
Balanced Perspective: Perrin is the only conference provider that brings together top legal minds from both plaintiff and defense-side firms. In the asbestos litigation arena, the better plaintiff and defense attorneys know one another, the more successful they often are at achieving early resolution of claims.
Exceptional Networking: In the complex arena of asbestos litigation, relationships matter. Perrin Conferences provides ample opportunities for top-level attorney, insurance professionals, and experts to establish new contacts and cultivate existing business relationships.
"The rapid increase we have seen in attendance at this event over the years is a clear indication that we are focusing on the hottest topics and bringing the right people together," said Lynnsey Perrin, founder and CEO of Perrin Conferences. "We were fortunate to have such excellent leadership from our conference chairs, great content from our speakers and strong support from our sponsors to make this event such a huge success."
The conference was held March 16-17 at the iconic Beverly Wilshire Hotel in Beverly Hills, California and was chaired by John D. Cooney, Esq., Cooney & Conway, Chicago, IL; Timothy L. Krippner, Esq.,Segal McCambridge Singer & Mahoney, LTD., Chicago, IL; and Jeffrey B. Simon, Esq., Simon Greenstone Panatier Bartlett, PC, Dallas, TX. To view the full agenda, click here.
About Perrin Conferences
Perrin Conferences sets the standard in professional litigation education and networking. The leading national provider of joint plaintiff/defendant litigation conferences, Perrin Conferences offers comprehensive and specialized continuing legal education in an atmosphere of learning, networking and sharing. Bringing together preeminent national talent in specialty legal spheres, Perrin Conferences ensures its events deliver innovative content, networking opportunities and career development. Attendees gain insights that cannot be found anywhere else.
Follow the latest news from Perrin Conferences here and on Twitter @PerrinConf. For more information on the company and upcoming events, please visit perrinconferences.com.
Media Contact: Jen Ruppert | 415-515-2070 | jruppert(at)perrinconferences(dot)com