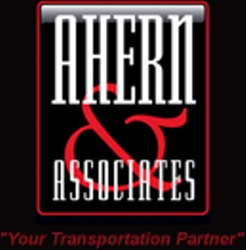 Today, the trucking industry is being forced, whether they like it or not, to embrace technology
Phoenix, AZ (PRWEB) April 03, 2015
Andy Ahern, CEO of the industry-leading trucking logistics company Ahern & Associates, recently responded to requests asking for more insight on fuel expenses by releasing a statement underscoring the importance of technology in efficiently managing the cost of fuel. The statement was distributed via the industry-leading newsletter, The Ahern Advisory, a weekly electronic newsletter aimed at providing insight, consultation, and management strategies for trucking industry executives, and hundreds of thousands of subscribers.
With recent developments surrounding regulation and the cost of fuel, Mr. Ahern has often been approached to offer guidance and business management strategies to help trucking industry executives better manage their resources. Because the trucking industry is subject to the financially volatile fuel market, Ahern has re-emphasized the importance of electronic logs and financial software to better understand how to maximize profits for carriers of all sizes.
Ahern was quick to illustrate how controlling the cost of fuel boils down to three specific controls: Buying fuel at the lowest possible price, and then using software and electronic records to better control idle times, and monitoring speed and acceleration for each individual driver. Electronic logs, initially dismissed as an inconvenience by some in the trucking industry, offer glimmers of hope for trucking business owners. Electronic logs have been shown to increase productivity, accountability, and efficiency. These e-logs help business owners to increase profits because they provide a clear pathway to help better communicate and regulate the habits of their drivers, and in doing so, increase their bottom line. These electronic logs can provide important insights on miles-per-gallon, transportation efficiency, and the performance and accountability of their drivers.
"Today, the trucking industry is being forced, whether they like it or not, to embrace technology," said Ahern. Ahern highlighted that advancements in technology have drastically helped to improve drivers' productivity, reducing errors and violations, and decreasing the risk of audits by increasing accountability and attention to detail.
Ahern calls for the implementation of technology and software that can help improve the communications between the corporate office, dispatch, and the driver, better regulate driver acceleration and throttling down to impact fuel savings, and improve miles per gallon by aiding in routing and limiting idling. Maximizing fuel expenses can add up to account for major savings for a trucking company, and Ahern and Associates continues to lead the industry in important reforms for greater efficiency.
For more information on Ahern & Associates, please call 602-242-1030 or visit http://www.ahern-ltd.com.
###
About Ahern & Associates, Ltd.
Ahern and Associates is North America's leading trucking and transportation management consulting firm. The skilled consultants at Ahern and Associates specialize in mergers and acquisitions of trucking and logistics companies as well as the restructuring and evaluation of existing carriers that seek to increase operating efficiency and improve profitability. You can follow Ahern and Associates through their industry newsletter The Ahern Advisory for frequent industry updates and advice from the leading minds in trucking and logistics.
For more information, please call 602-242-1030 or visit http://www.ahern-ltd.com.