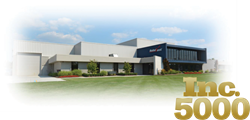 COLUMBUS, Ohio (PRWEB) April 06, 2015
RoboVent (http://www.robovent.com), a leading provider in Industrial Filtration and Ventilation products, announced that exciting upgrades are happening at RoboVent.com! RoboVent, a leader in the design and manufacture of ventilation and filtration systems for some of the world's most successful manufacturing companies, formally announced that they were officially launching their newly designed website to the public.
"We are excited about the transition to our new website and the fluid-like navigation we believe it offers", RoboVent's Marketing Director, Stuart Pollak, said. "New visitors, as well as those who may have visited our old website, will enjoy a more interactive and organized browsing experience which accurately portrays the growth and technological advancements within our organization", Pollak continued.
RoboVent's new website is currently live, with all aspects functional. Browsers can expect further upgrades throughout the year, as well new features.
About The Company
During the past 25 years RoboVent has established itself as leader in the field of air filtration with highly efficient, reliable and cost-effective systems installed at major manufacturing operations across North America. Applications include welding, cutting and metalworking; dust and lubricant mist collection; and general ventilation. RoboVent is headquartered in Sterling Heights, Mich., with sales and service centers located throughout the United States and the world. At its core, RoboVent is an environmental problem solving company for process systems. Their expertise and resources in collecting, filtering and recycling contaminated air can be applied to almost any process in the manufacturing environment. For more information visit http://www.RoboVent.com.
####
Contact:
Stuart Pollak
Marketing Director
614-498-2227
stuart.pollak(at)robovent(dot)com