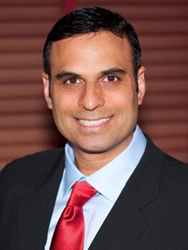 Oakbrook, IL (PRWEB) April 03, 2015
Dr. Amarik Singh, of Periodontal Implant Associates recently visited Pleasant Dale Elementary in Burr Ridge, IL to educate students on proper dental care. As a periodontist in Oakbrook, Dr. Singh encourages patients of all ages to practice good brushing techniques and enjoys teaching young students proper habits to ensure a healthy smile.
During their visit at Pleasant Dale Elementary, Dr. Singh and one of his dental hygienists spoke to 90 first graders on topics such as dental cleanings, fluoride, sealants and nutrition. The children learned about the importance of visiting a dental professional and how nutrition plays a role in oral health.
The choices children make early in their childhood, whether positive or negative, create sustainable habits that often remain with them for a lifetime. In order to provide local children an opportunity for optimal education on good oral health, Dr. Singh introduced the value of proper brushing and flossing techniques to these young minds. He also discussed the benefits of sealants, which when combined with dental cleanings, reduce the threat of cavities. Dr. Singh believes with the prevalence of proper dental education, the absorbing minds of these young children can understand the necessity of caring for the longevity of their bodies, and thus is proud to do his part to contribute to that education.
Dr. Singh is an advocate of good oral health throughout the community. He assists those in Oakbrook through educational materials on his website, which contain pertinent details about various periodontal treatments. Anyone looking for a periodontist in Oakbrook is invited to visit his website at http://www.pidentists.com or call 630-424-9404 to schedule an appointment. Dr. Singh performs no-obligation consultations and is happy to assist anyone in gaining additional periodontal education.
About the Doctor
Periodontal Implant Associates is a periodontal practice offering personalized dental care for patients in Chicago, IL. After graduating from Northwestern University Dental School, Dr. Amarik Singh went on to obtain his Specialty Certificate in Periodontics and earn his Master's from Northwestern University. Dr. Singh is deeply committed to continuing education and prides himself on remaining on the cutting-edge of the newest techniques and technology in dentistry. Dr. Singh is part of an elite group of dental professionals at the forefront of the Chao Pinhole® Surgical Technique (PST®), a revolutionary new approach to repairing gum recession. To learn more about the periodontal services available at Periodontal Implant Associates, please visit http://www.pidentists.com or call 630-424-9404.