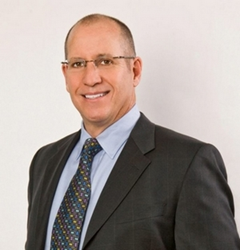 Jacksonville, FL (PRWEB) April 03, 2015
Dr. William Gielincki, Jr. of the Jacksonville Center for Prosthodontics and Implant Dentistry now accepts new patients who wish to utilize reconstructive dentistry in Jacksonville, FL to create their best possible smiles. Many individuals with unattractive smiles feel self-conscious about their appearance and choose to refrain from smiling or laughing. It can also cause many people to be less social than they would like, or to even miss out on desirable job opportunities.
Reconstructive dentistry in Jacksonville, FL can target a single problem area or involve a complete overhaul of the mouth. Dr. Gielincki can correct patients' chipped, crooked, uneven or missing teeth with many different procedures. Discolored crowns and bridges can be lightened, cracked teeth can be repaired and old metal fillings can be replaced with Dr. Gielincki's assistance.
Patients with unsightly gum issues can also find relief from reconstructive dentistry in Jacksonville, FL when they turn to Dr. Gielincki. When the gums are puffy and red, bleeding, or receding, it can really affect a patients' smiles. With proper treatment and a good oral hygiene regimen, patients can resolve these issues and once again smile, knowing that they have a beautiful, healthy mouth.
During an initial appointment, Dr. Gielincki performs a comprehensive assessment of each patient. Using patients' wishes as a guide, the doctor is then able to create a personalized treatment plan for each person. Jacksonville, FL residents who are interested in learning more about rejuvenating their smiles are invited to contact Dr. Gielincki's office for an appointment.
About the Doctor
Dr. William Gielincki, Jr. is a prosthodontist offering personalized dental care for patients in Jacksonville, FL. Dr. Gielincki has over 30 years of experience restoring the smiles of his patients through modern techniques and materials. He is committed to providing each patient with individualized treatment plans, and looks forward to building more confident and comfortable smiles. To learn more about the services Dr. Gielincki offers, please visit his website at http://www.drwgielincki.com or call (904) 770-3440.