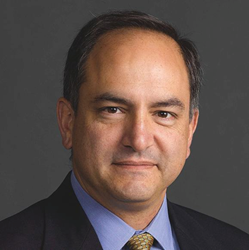 I'm thrilled that Francis and his family decided to make the move to Julia's. His reputation, integrity, leadership, and expertise make him a fantastic addition and asset to our team. - Mark Ford, CEO
Fairfield, Maine (PRWEB) April 06, 2015
James D. Julia, Inc., one of the nation's top ten antique auction houses, is excited to announce that Mr. Francis Lombardi has accepted the position as the Firearms Department Head with Julia's. Mr. Lombardi will be responsible for managing the operations and growth of the department; overseeing firearms staff and specialty consultants; and handling a broad range of firearms for auction. Mr. Lombardi has a special interest in modern sporting arms, but has extensive experience with guns across many historical and design categories. Complementing his passion for firearms is his extensive professional experience working with them. Before joining Julia's, Mr. Lombardi founded a company that specialized in the import and sales of collectible and rare military and sporting firearms and accessories. As such, he truly understands every angle of the business, as well as the key constituents that comprise its international community of advocates. This background will be an enormous asset to Julia's, as well as to both buyers and sellers of fine firearms at auction.
Professionally, Mr. Lombardi has had a remarkable history of career successes including leadership roles in multimillion-dollar investment advisory firms, business consultancies, and manufacturing companies. He also holds numerous US patents. Now, in his role at Julia's, he will be able to marry his business experience with his lifelong interest in rare and collectible firearms, and in turn bring Julia's firearms division to the next level of excellence.
Mr. Lombardi's passion for the outdoor sporting life was launched from a boyhood trip to Abercrombie & Fitch, at that time an upscale hunting, fishing, and camping, store in New York City. His childhood prized possession - a result of that visit - was an A&F junior safari kit, consisting of a big bore double barrel dart rifle, a safari jacket, and a plastic pith helmet. And he's never looked back. Ever the adventurer, Mr. Lombardi today enjoys hunting, fishing, cooking, skiing, flying, and playing the banjo and guitar. Mr. Lombardi is a life-long resident of New York's Finger Lakes region and is married with five children. He and his family look forward to their next chapters in Maine.
The entire Julia's team is excited to welcome Mr. Lombardi to the company. According to President Jim Julia, "Francis joining the company couldn't come at a more exciting time, with our enormously successful two day March 2015 investment grade firearms auction grossing over $16 million dollars." CEO Mark Ford added, "I'm thrilled that Francis and his family decided to make the move to Julia's. His reputation, integrity, leadership, and expertise make him a fantastic addition and asset to our team." And Wes Dillon, Julia's outgoing firearms department head noted, "I look forward to working closely with Francis to fully integrate his many talents and contacts into our business model and to advancing the level of excellence of the Julia brand."
Mr. Dillon will ensure that there is a smooth transition to Mr. Lombardi and will continue his long-term relationship with Julia's as a Senior Consultant and Sales Representative.
About James D. Julia, Inc.:
James D. Julia, Inc., one of the top ten antique houses in North America, is headquartered in Fairfield, ME. The company also has an office in Woburn, MA. In business for almost five decades, the company conducts high-end antique, collectible, and decorative arts auctions throughout the year. Julia's routinely establishes new world records through its sales events. The company consists of four key divisions, including rare firearms; fine and Asian art and antiques; lamps and glass; and important toy, dolls, and antique advertising. Each division is regarded for its excellence and is staffed with world-class specialists to ensure fair and professional authentication, identification, and valuation services. For more information on Julia's, Inc. please visit http://www.jamesdjulia.com.