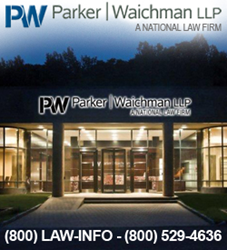 We are hopeful that this is only the first step in holding the generic-drug industry responsible for its actions
Port Washington, New York (PRWEB) April 09, 2015
Parker Waichman LLP, a national personal injury law firm dedicated to protecting the rights of victims injured by defective drugs and medical devices, is commenting on a recent decision by the United States Supreme court involving injuries allegedly caused by metoclopramide, Pliva's generic version of the brand name nausea medication, Reglan. According to court documents, an Iowa Supreme Court previously found that a 2011 landmark ruling by the high court did not necessarily preempt failure-to-warn claims alleging that the generic drug company failed to update the warning label; Pliva sought to challenge this ruling, but its petition was denied by the Supreme Court. The case is Pliva Inc. v. Theresa Huck, case number 14-544 in the U.S. Supreme Court.
Court records show that the Supreme Court denied Pliva's petition without providing additional details. The proceedings stem from a lawsuit alleging that the company's generic drug, metoclopramide, caused a user to suffer from tardive dyskinesia, a neurological disorder that leads to uncontrollable body movements. The condition, which does not have a cure, causes symptoms such as repetitive grimacing and tongue chewing.
Court documents also reveal that, in 2011, the Supreme Court foreclosed failure-to-warn claims by ruling that state law is preempted by federal regulations requiring manufacturers to carry the same warning as their brand-name counterparts. In this case, however, the Iowa court ruled that the claims are not necessarily preempted because the plaintiff framed her allegations as a breach of state law duty to warn about the potential risks of taking metoclopramide for over three months. Court records indicate that if she had framed her allegations as Pliva's failure to meet the Hatch-Waxman Act's duty of sameness, which requires generic labels to be the same as the brand name counterparts, the claims would have been preempted.
Parker Waichman remains in contact with individuals who are concerned about the safety of generic drugs and notes that this action is an important step for the various injuries allegedly associated with the generic medications.
"As a firm that represents numerous clients in lawsuits over allegedly defective drugs, we support the Supreme Court's decision in this case," said Gary Falkowitz, Managing Attorney at Parker Waichman LLP. "Generic drug makers have mostly been able to avoid personal injury claims, but this case may signal the potential for future changes."
According to the lawsuit, the plaintiff began taking metoclopramide in 2004 to treat her reflux problem. She alleges that the U.S. Food and Drug Administration (FDA) approved stronger warnings to include the risk of tardive dyskinesia that same year, but Pliva failed to update the label. The modified warning indicates that one in every 500 patients will be affected, court documents indicate.
"Essentially, the court found that the failure-to-update claim would have been preempted had the action been presented as a failure to meet the Hatch-Waxman Act's duty of sameness by Pliva," Mr. Falkowitz explained. "We are hopeful that this is only the first step in holding the generic-drug industry responsible for its actions."
Parker Waichman LLP continues to offer free legal consultations to victims who have suffered adverse health effects after using medications. If you or a loved one experienced an adverse reaction after taking a generic medication, please contact the firm by visiting its http:// Defective Drug page at yourlawyer.com. Free case evaluations are also available by calling 1-800-LAW-INFO (1-800-529-4636).