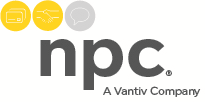 Credit Card Processing for Business in San Diego
san diego, ca (PRWEB) April 10, 2015
The San Diego District Attorney's Office recently released a public service announcements warning to alert consumers of the security risks associated with using old credit card technology http://danewscenter.com/video/psa-%E2%80%98choose-chip%E2%80%99-campaign-targets-credit-card-id-theft. The reason for this is because the magnetic strip, which was developed in the 1970's, is easily accessible by scam artists. Scammers are not only able to steal credit card numbers from the magnetic strip, they are also recording stolen credit card number on the magnetic strip to then sell or use the card.
Card-issuing banks in the U.S. have begun embedding new credit and debit cards with a more secure EMV (Europay, MasterCard, Visa) Smart Chip integrated circuit to better protect the cardholder's data, which offers 3 different methods for processing the more secured payment:
1. "Chip & PIN" which requires the cardholder to enter their PIN (Personal Identification Number) number to process the Smart Chip payment
2. Chip and Signature" which requires the merchant to verify the cardholder and their signature
3. Wirelessly using NFC (Near Field Communication) technology
Cards with the chip and pin symbol can be tapped on the merchant's payment devise to wireless process their payment.
Smartphones equipped with an NFC reader, such as the iPhone 6, can quickly process credit/debit card payments even if the card being used doesn't have an EMV Smart Chip. Apple has done a good job of promoting Apple Pay which allows users to process payments from their phone. Other Smartphone manufactures are also including NFC in some of their phones now, such as Samsung Pay.
Cardholders who do not have the Smart Chip or a Contactless (wireless) symbol on their credit or debit card should contact their bank to request a new card with the more secured Smart Chip technology. Business operators should update their electronic payment hardware now to protect their customer's payment data using the new and more secure Smart Chip now embedded on new cards. Unfortunately, most U.S. businesses are still using outdated payment processing hardware that cannot read the new higher standard chipped cards.
To quickly address this very real concern, NPC Payments, a company that provides electronic payment solutions to Southern California businesses, has begun offering new clients with a Complimentary upgraded credit/debit card terminal. In addition, business operators will also receive $100 from American Express. This free Smart Chip terminal plus $100 special offer by NPC Payments and American Express is executively available for business operators located in Southern California only until April 30th 2015.
Why All "Card Present" Merchant's Should Upgrade (To Avoid Potential Liabilities)
Card issuing banks in the U.S. will no longer protect the transactions of merchants who continue to swipe cards using the out dated magnetic stripe. Effective October 2015, businesses that do not upgrade their payment equipment with the new Smart Chip card technology, will assume the liability of fraudulent transactions.
Some Smart Chip cards will require the cardholder to also enter their PIN (Personal Identification Number) in order to complete the payment. Some businesses, like restaurants and hotels, will need to provide a convenient customer facing payment devise which allows the cardholder to insert their Smart Chip card as well as enter their PIN, without the card leaving the cardholder's site. This means fine dining restaurants will need to provide a pay-at-the-table mobile payment devise to be able to process card payments while the customer is seated. Service companies should also replace their home based payment processing system with mobile wireless payment terminals or smartphones equipped with a secured payment app.
Business operators interested in upgrading their electronic payment hardware with the latest payment EMV Smart Chip technology can contact NPC Payments today or visit http://www.NPCpayments.com to browse a selection of advanced payment processing equipment and services.
NPC (National Processing Company) is part of one of the largest electronic payment corporations in America. It has been widely recognized in the payment industry as a leader for providing state of art payment processing equipment and services for it's clients.