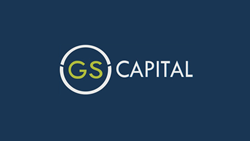 San Diego, CA (PRWEB) April 07, 2015
OGS Capital reports 25 percent increase in the number of prepared franchise plans for the first quarter of 2015. The projected trend is continued significant growth in this area of business opportunity as entrepreneurs search for startup capital.
OGS Capital specializes in business plan development and has built a wide network of investors looking for opportunities in every industry. The company reports a significant increase in the number of business plans prepared for clients ready to enter the growing franchise sector. OGS Capital experienced a 15 percent increase in franchise business plan orders for 2014 compared to 2013, and that trend has accelerated in 2015. During the first quarter of 2015, the company reports a 25 percent increase in the number of business plans prepared for franchise establishments quarter-over-quarter.
OGS Capital prepares business plans for a broad range of business sectors, tracking statistics to identify trends. The growth in the percent of business plans prepared for entrepreneurs interested in franchise enterprise startup or expansion confirms the International Franchise Association's (IFA) economic outlook for 2015. The IFA projects the number of new franchise businesses to increase by 1.6 percent. Employment growth is projected to increase 2.9 percent and franchise output by 5.4 percent.
The franchise sector is divided into business lines that include automotive, business services, lodging, quick service restaurants, retail food, retail products, and others. Business opportunities take different forms. Entrepreneurs can start new franchises or expand existing networks, or existing businesses can convert to franchised operations. OGS Capital has seen the strongest growth in requests for business plans for startup or conversions in business services, restaurants, and online and brick-and-mortar retail products and services, especially in the tech and healthcare industries. Founder and CEO of OGS Capital says, "There are opportunities in every franchise sector as the domestic and global economy continues to strengthen. We have an extensive network of investors interested in funding franchise operations that have a solid business plan for success."
Franchise applications require a business plan that details the entrepreneur's profile, including experience and education, plans for succeeding in the targeted market, and financial planning. The franchise business plan is critical to success in attracting angel investors and venture capitalists, or to get approval for business loans. OGS Capital consultants bring important experience and insights from across industries to the business plan development process. Professionals work with entrepreneurs starting a new franchise network, franchises ready to expand, and existing businesses interested in ready to join a franchise network.
For more information or to submit an online contact form, please visit https://www.ogscapital.com/.