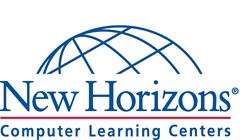 "We're excited about the growth and new capabilities this acquisition brings to our Connecticut operations."
Livonia, MI (PRWEB) April 07, 2015
Effective March 31, 2015, NH Learning Solutions has acquired the Learning Service Division of ADNET Technologies, LLC.
"It's been a pleasure working with the ADNET team to make this acquisition and transition possible. We look forward to offering ADNET clients the largest Guaranteed-to-Run schedule in the industry taught by the industry's best instructors," said Mark McManus Jr., CEO of NH Learning Solutions Corporation. "New Horizons has been a leader and an innovator in the IT Training industry for over 30 years. We're excited about the growth and new capabilities this acquisition brings to our Connecticut operations."
"We are excited to begin a partnership with New Horizons and are confident that this transaction will make new opportunities available for our clients who need market-leading education solutions," said Edward Laprade, president & CEO of ADNET Technologies, LLC. "The divestiture of ADNET's Learning Services division will enable ADNET to focus on and invest more heavily in the growth of our core businesses, including IT advisory services, security and compliance services, managed IT support, applications development and business intelligence offerings.
All media inquiries should be directed to Brian Zibricky, Vice President of Marketing and Products for NH Learning Solutions Corporation and Christopher Luise, executive vice president of ADNET Technologies, LLC.
About NH Learning Solutions Corporation
NH Learning Solutions owns and operates 16 New Horizons locations throughout the Great Lakes and Northeast regions of the United States. NH Learning Solutions is the leading provider of IT, Desktop Applications, Project Management and Business Skills training courses. As a learning solutions provider for many of the industry's top vendors, such as Microsoft, VMware and Cisco, NH Learning Solutions is positioned to offer the latest authorized classes delivered by certified instructors to keep you on the cutting edge of information technology.
Visit http://www.nhls.com to browse the largest Guaranteed-to-Run schedule in the industry.
About ADNET Technologies, LLC
ADNET Technologies, LLC is a technology consulting firm located in Farmington, Connecticut. Since its inception in 1991, ADNET's mission has been to help clients create measurable business value from their IT investments, leveraging ADNET's technological heritage and understanding of business principles.
Visit http://www.thinkADNET.com to meet the ADNET team and learn how the firm guides clients to better ways to connect, collaborate and compete in a global market.